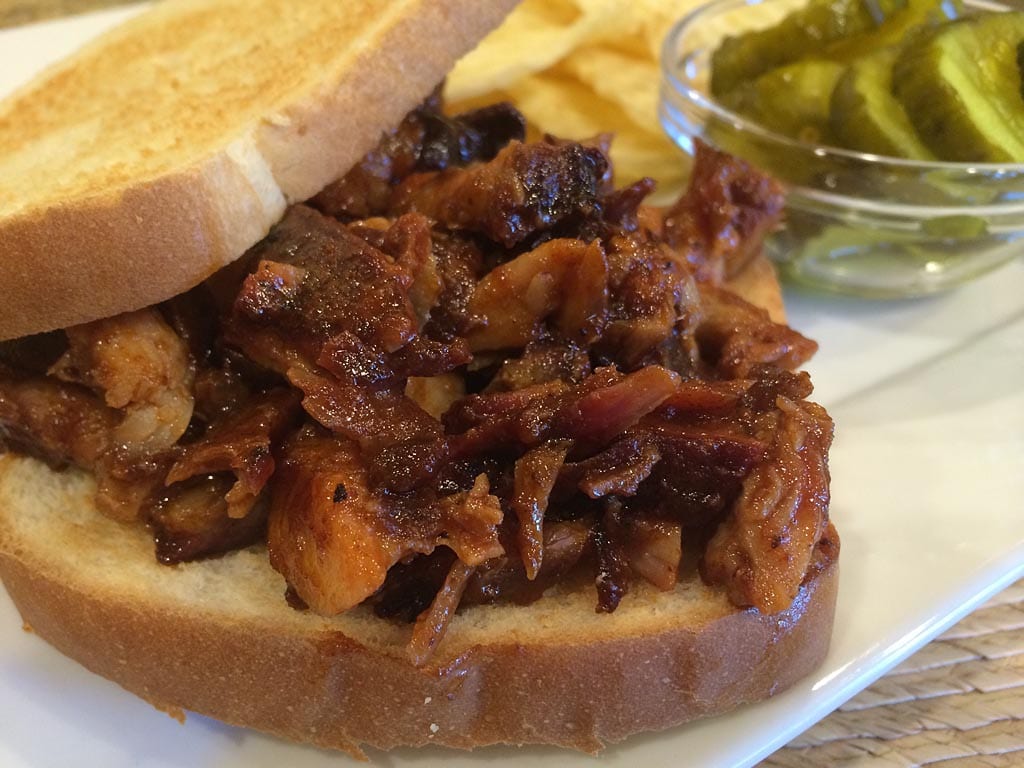 Rib sandwiches are common fare at many barbecue joints across the United States. They're easy to make, delicious to eat, and a great use for leftover spareribs or baby backs.
How To Make A Rib Sandwich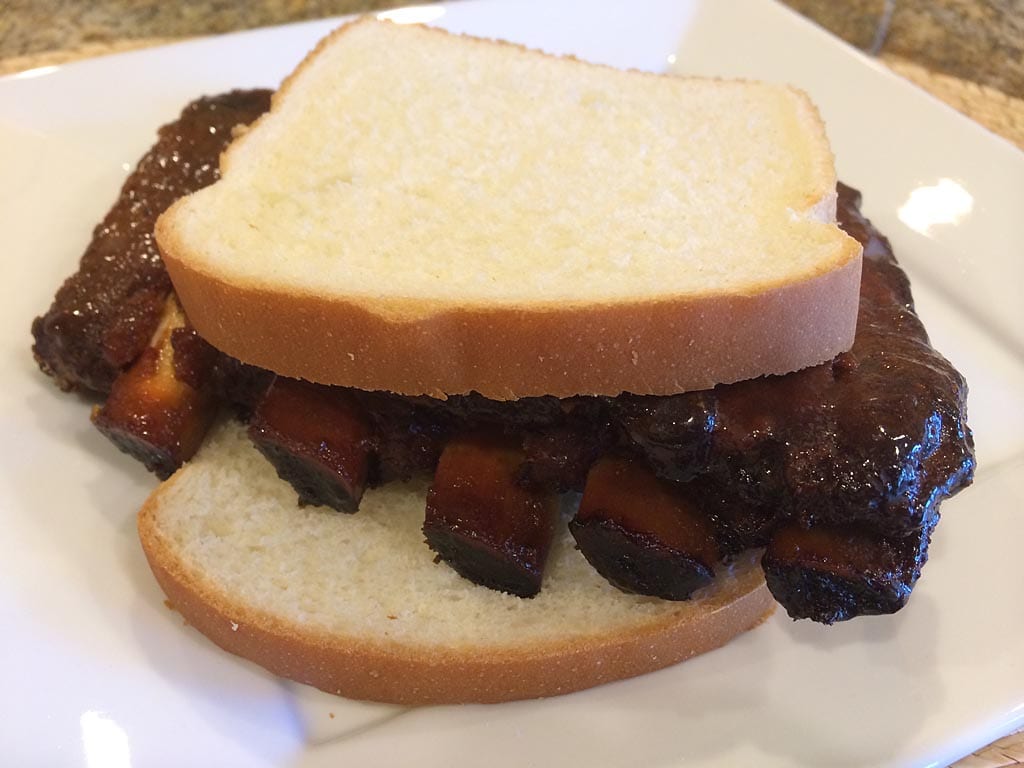 Order a rib sandwich at some barbecue joints and you'll get what's shown above…several ribs on the bone with white bread. Good eats, but not really a sandwich. We can do better!
First, you'll need leftover spareribs or baby backs. Figure on getting three sandwiches from one slab of ribs.
The simplest approach to making a single sandwich is to pull the reheated meat off the bones in large chunks, arrange them on sliced bread or a toasted bun, add some warm barbecue sauce and condiments of your choice, and enjoy as shown in the second photo above.
To make several sandwiches at once, remove the meat from one or more slabs and chop into bite-sized pieces. Place meat in a hot skillet and add some of your favorite barbecue sauce, stirring to coat. Heat until the meat is warmed and the sauce has thickened.
If you've planned ahead, you'll have some good quality rolls or buns on-hand. If not, sliced white bread will do. Toast the roll or bread and pile on the warm meat. Top with coleslaw or garnish with whatever you like…bread & butter pickles, thinly sliced raw onion, pickled jalapeños, more barbecue sauce.
Serve simply with potato chips or potato salad on the side and you've got a quick, easy and tasty meal.
More Pork Rib Links On TVWB