In This Topic
Introduction
In January 2016, a member of The Virtual Weber Bulletin Board reported seeing a new product at The Home Depot on Long Island called Kingsford Professional Briquets. At the time, the product was not shown on Kingsford.com and was not found at most Home Depots or other stores.
After a few days of discussion, someone "in the know" at Kingsford's parent company, The Clorox Company, stepped forward to acknowledge the product. The company has replaced Kingsford Competition Briquets, which first came to market in 2009, with Kingsford Professional Briquets. We're told that this is a product rebranding only and that there is no change to the product formula.
And finally, TVWB received this statement from Kingsford's PR agency in early February 2016:
"Basically the briquets you'll find in the rebranded (Professional) bag are still the same Kingsford briquets you've come to know and love as Competition this whole time. The new product name more accurately reflects the purpose of the product. The briquets are still great for competitions, but they're also perfect for helping backyard grillers step up their 'cue and grill like the pros."
Based on the last sentence, I suspect the marketing folks believe that "Professional" will resonate more with the average consumer than "Competition". Not everyone wants to go into competition, but everyone wants to grill like a pro!
Ingredients In Professional Briquets
Kingsford Professional Briquets contain only three ingredients:
Wood Char (Heat source)
Starch (Binder)
Borax (Press release)
Borax is used to help briquettes release from the press molds. It is a naturally-occurring mineral that is non-toxic and represents only a fraction of a percent of the briquette mix.
What Kingsford Says About Professional Briquets
The company makes the following statements about Kingsford Professional Briquets on the bag:
Ultimate Performance—Professional-Grade Briquets.
Premium wood char for a hot, consistent burn.
Kingsford's longest-burning briquet.
100% natural.
Ready in 10-15 minutes.
High Heat for searing.
Product Photos
Here's the official glamour shot of Kingsford Professional Briquets provided by Kingsford.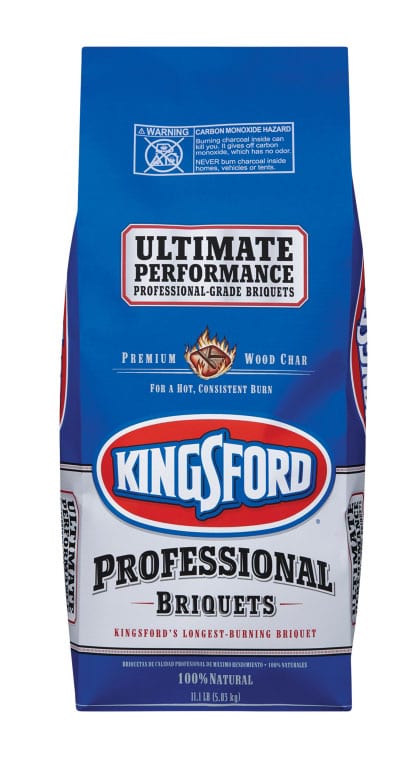 Here are photos of the product on the shelf at The Home Depot.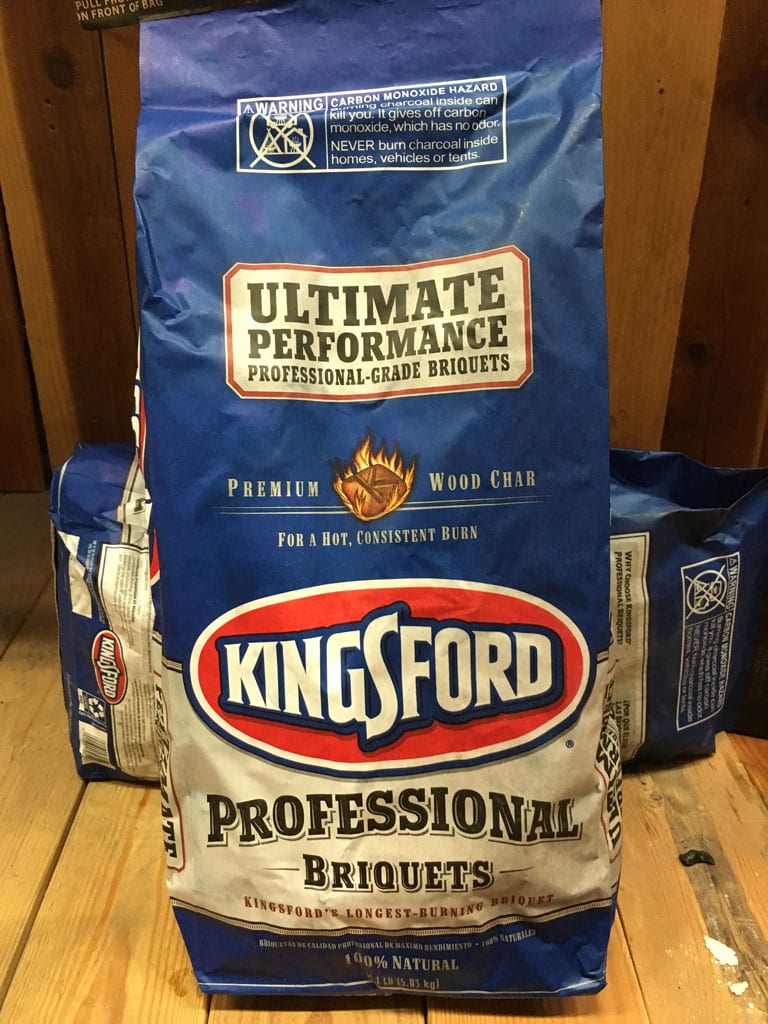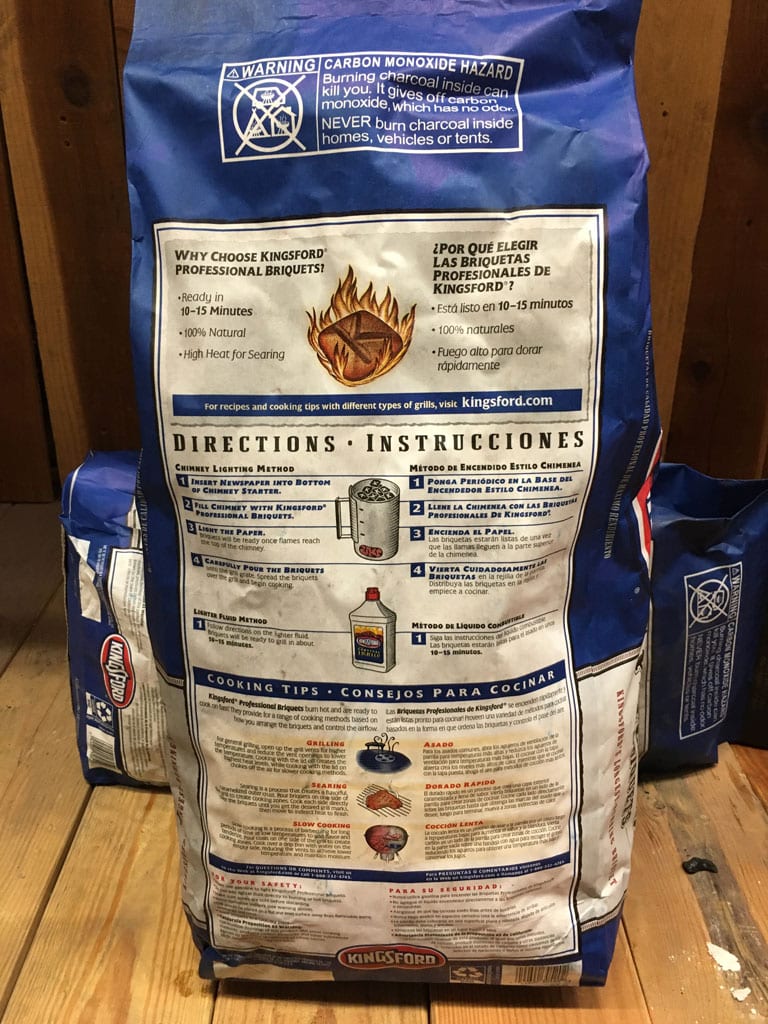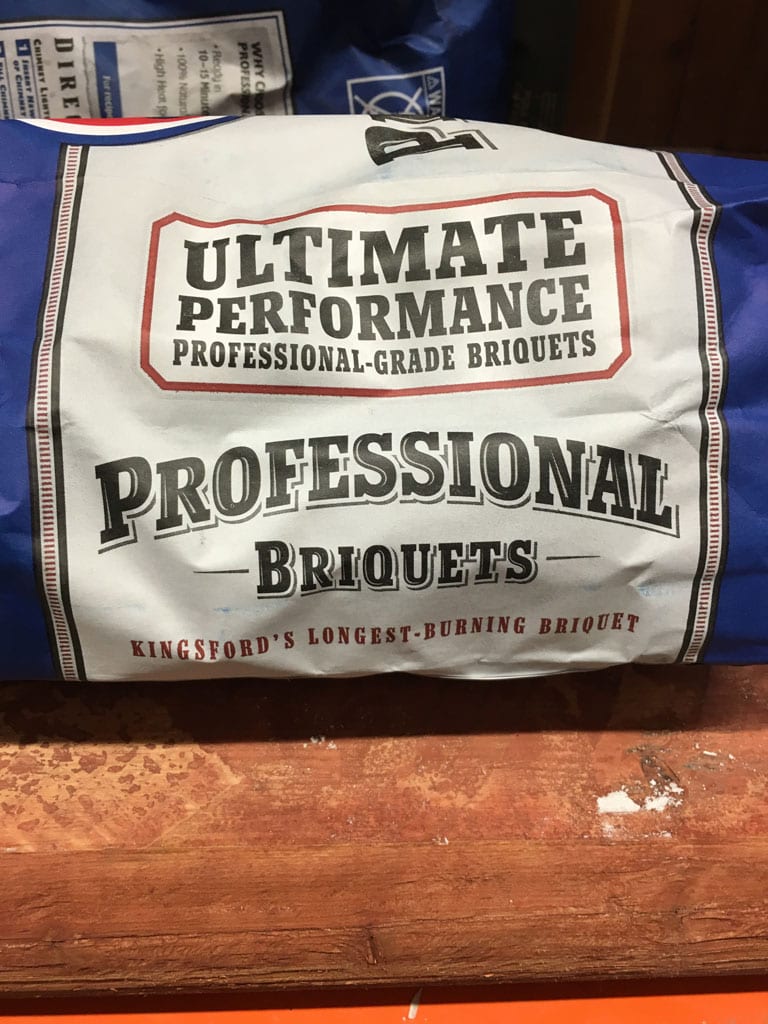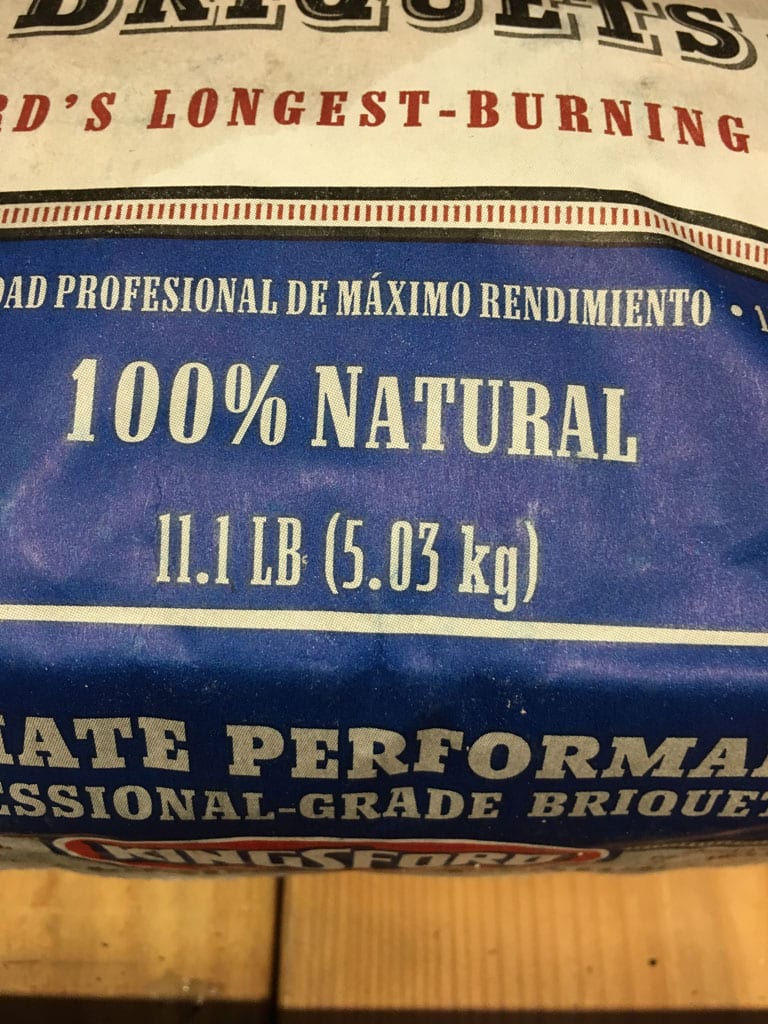 Here are photos of the product on the shelf at Costco. Notice that the terms "professional" and "competition" are being used together. Perhaps this is a transitional strategy that will revert to just "professional" with time. Also, the image of a blue Kamado-style smoker has been carried over from the previous warehouse version of the packaging.
Review Of Professional Briquets
Remember, there's no difference in ingredients or formula between Professional briquets and the previous Competition briquets, only the name has changed. See our review of Kingsford Competition Briquets from 2009 for info on how this product compares to Kingsford Original Briquets.

More Kingsford Links On TVWB