When the Weber Smokey Mountain Cooker first came out in 1981, it featured a teak wooden lid handle like this:
At some point after that, the wood was changed to something less expensive like this:
Starting in 2000, Weber switched to a plastic handle like this:
And in 2012, they switched to a plastic handle like this:
However, many of us still prefer those classic wooden handles. They really add something to the character of the Weber Bullet!
After some discussion about this topic on The Virtual Weber Bulletin Board, Mike Durso volunteered to take some measurements from a spare wooden handle and drafted the plans you see here. If you've got some woodworking skills, you might want to give this project a try. If you do, please send me a photo so I can post your results here.
Downloadable Plans
These plans are in PDF format. Your browser should open PDFs automatically, but if not you can download a copy of Adobe Acrobat Reader.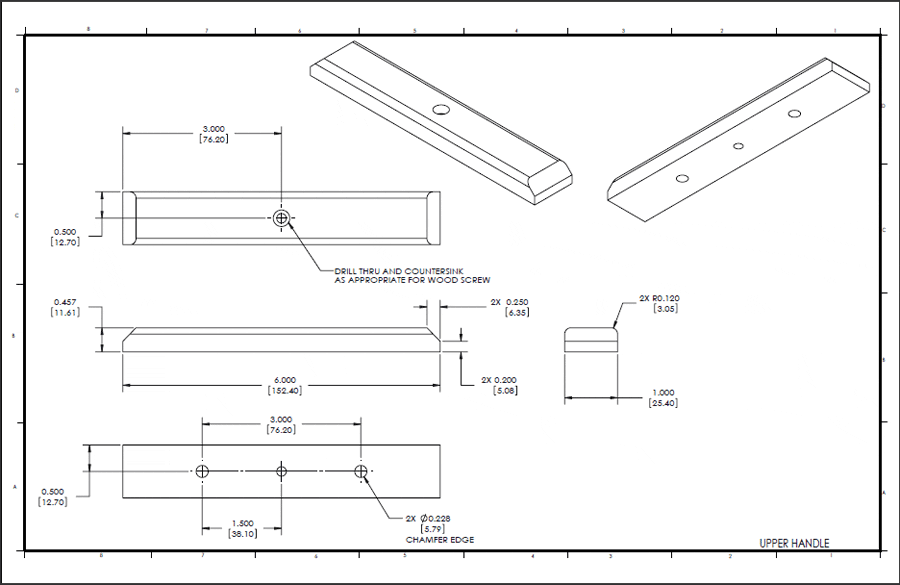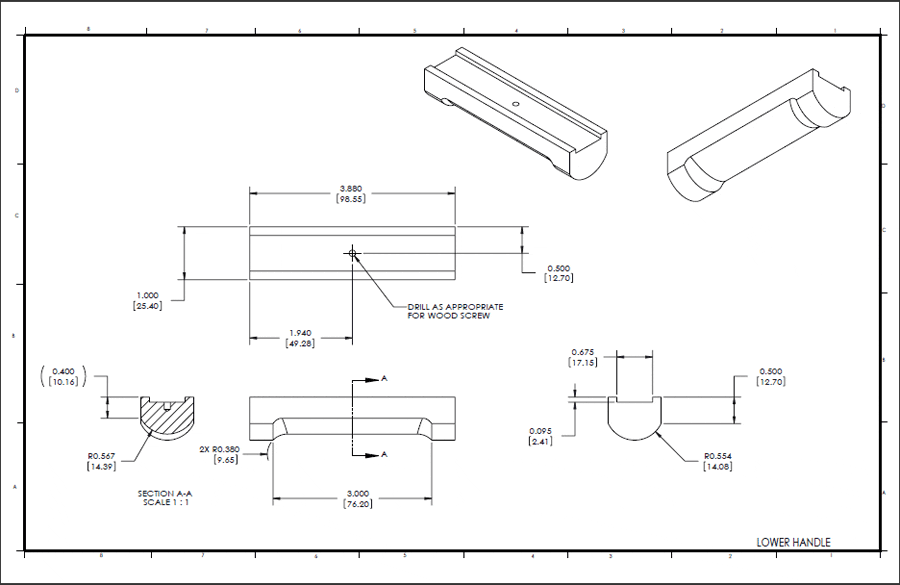 Handles Made By WSM Owners
Handles By Marty Leach
Marty Leach makes beautiful wooden handles for the Weber Smokey Mountain Cooker, Weber kettle grills, Big Green Egg, and other cookers. They come in a variety of woods and can be engraved with your name, barbecue team name, and even small graphics. Each handle gets 3 coats of hand-rubbed spar urethane. Marty recommends covering your WSM to protect his handiwork from the elements.
Update May 2022: Marty is no longer taking orders from new customers, but continues to make handles for existing customers. If you have Marty's email address, drop him a note to see if he'll make handles for you.
Handles By Brian O'Neil – GrillHandle.com
Brian O'Neil makes reproduction Weber wooden grill handles in a variety of vintage styles, wood species, and finishes. He also makes unusual wooden replacement parts including wheel inserts, lid bale rollers, and Weber logos.
You can order Brian's handles at www.grillhandle.com.