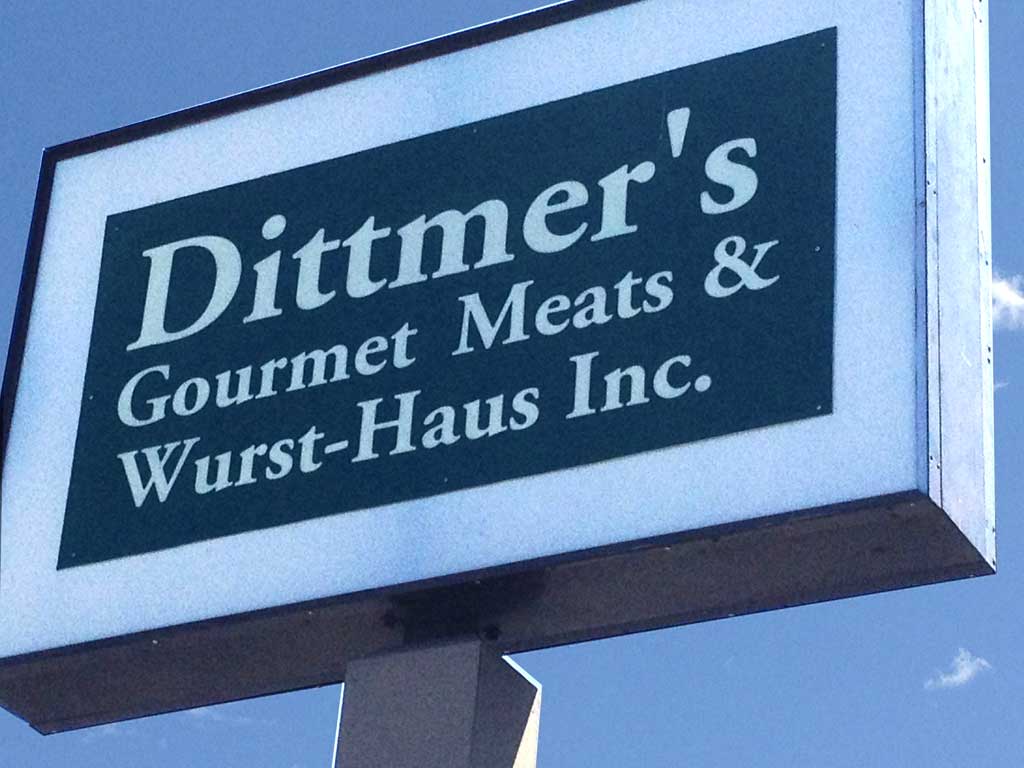 Dittmer's Gourmet Meats & Wurst-Haus is a small German butcher shop and delicatessen located in Los Altos, CA. They have a great selection of smoked meats and sausages made in-house, as well as fresh meats.
Dittmer Bubert learned the sausage trade in Hamburg, Germany when he was 14 years old. At 19, he immigrated to Canada where he worked in a variety of meat processing plants and learned a great deal about ethnic meat specialties.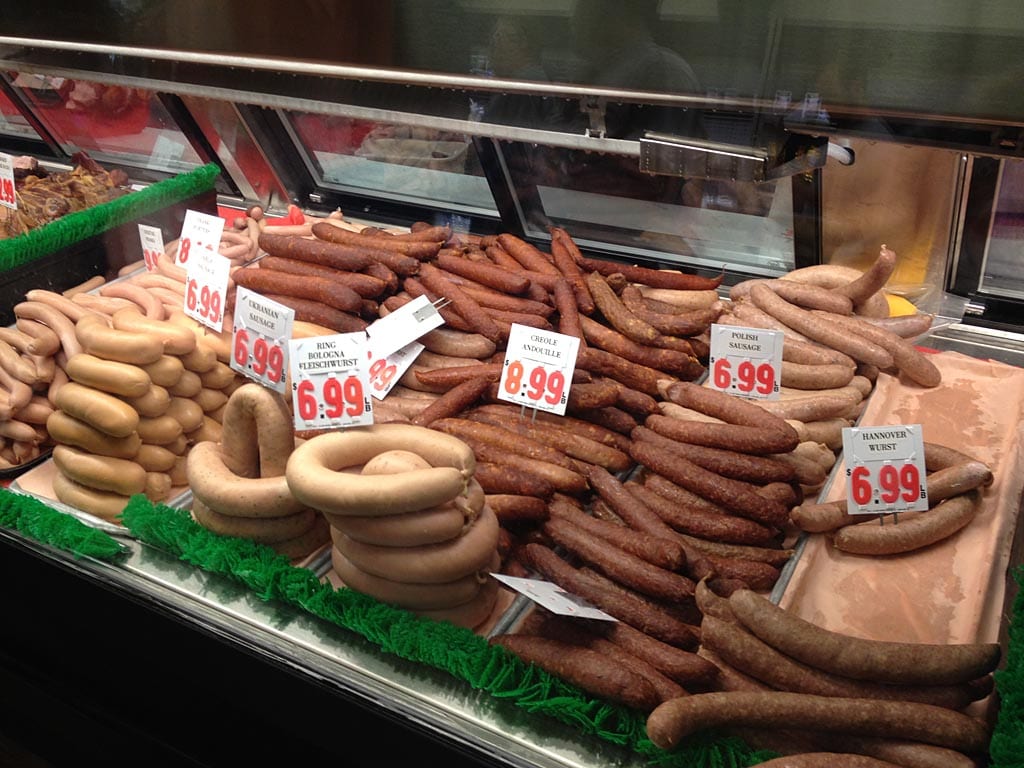 In 1978, Bubert bought a small gourmet meat shop in Mountain View and began producing a selection of over 40 fresh and smoked sausages, many of which are consistent award winners with the California Association of Meat Processors. In January 2011, a smoker fire closed the Mountain View location, but in August 2012, Dittmer's reopened in a new location just up the street in Los Altos.
Note: It is my sad duty to report that Dittmer Bubert passed away on April 12, 2019 at the age of 82. RIP Dittmer! You were the best at the wurst!
Here are some photos I took when I smoked a variety of Dittmer's fresh sausages on the Weber Smokey Mountain Cooker. You can smoke any type of fresh sausages available at your local supermarket or gourmet meat market.
So Many Sausages…So Little Time
With so many varieties of fresh sausage to choose from, it's hard to decide what to buy when you visit Dittmer's. I decided on five varieties:
Sheboygan brats
Cajun-style sausage
French wine sausage
Chicken with Portobello mushroom sausage
German bratwurst
All of Dittmer's fresh sausages are produced using natural animal casings and require no preparation or parboiling before going into the cooker. Couldn't be easier!
Cooking Times & Temperatures
Fresh sausages cooked "low & slow" at 225-275°F will take up to two hours to cook; at higher grilling temps, perhaps 30 minutes. Dittmer's says their fresh sausages are cooked when they reach an internal temperature of 155°F.
When cooking sausages with other barbecue meats, put them in the smoker toward the end of the cooking session so all the meats are finished at the same time.
When cooking sausages by themselves, fire-up the WSM using the Minion Method for "low & slow" cooking or the Standard Method for high-heat cooking.
Select The Smoke Wood
Place 1-2 small chunks (2″ x 2″ x 1″) of mild smoke wood on the hot coals. The wood does not need to be soaked in water before use.
I used apple smoke wood with my sausages, but any mild fruit wood will work great.
Barbecue The Sausages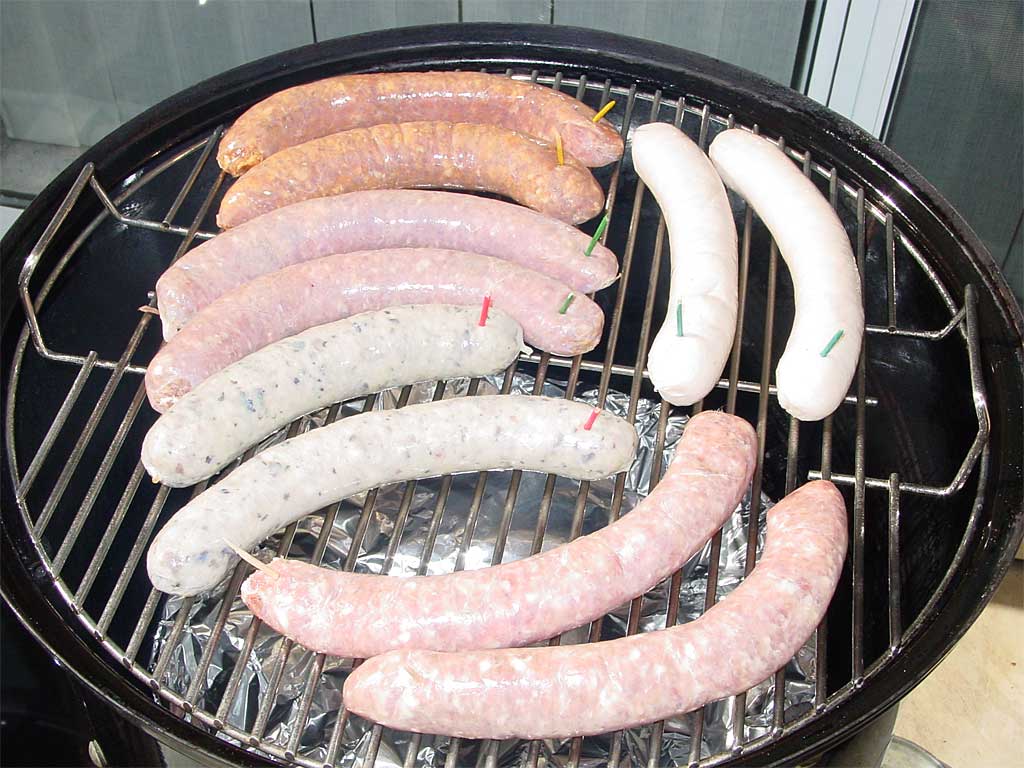 Fresh sausages cook quickly, and cooking times will vary depending upon how hot the cooker runs and how many sausages you're cooking.
Dittmer's says to cook their sausages to an internal temperature of 155°F. If cooking "low & slow", cooking time will be about two hours, so start checking internal temp after about 60 minutes just to be safe. If cooking over high heat, start checking the meat temperature after about 20 minutes with an instant-read thermometer.
It's not necessary to turn or baste the sausages during cooking.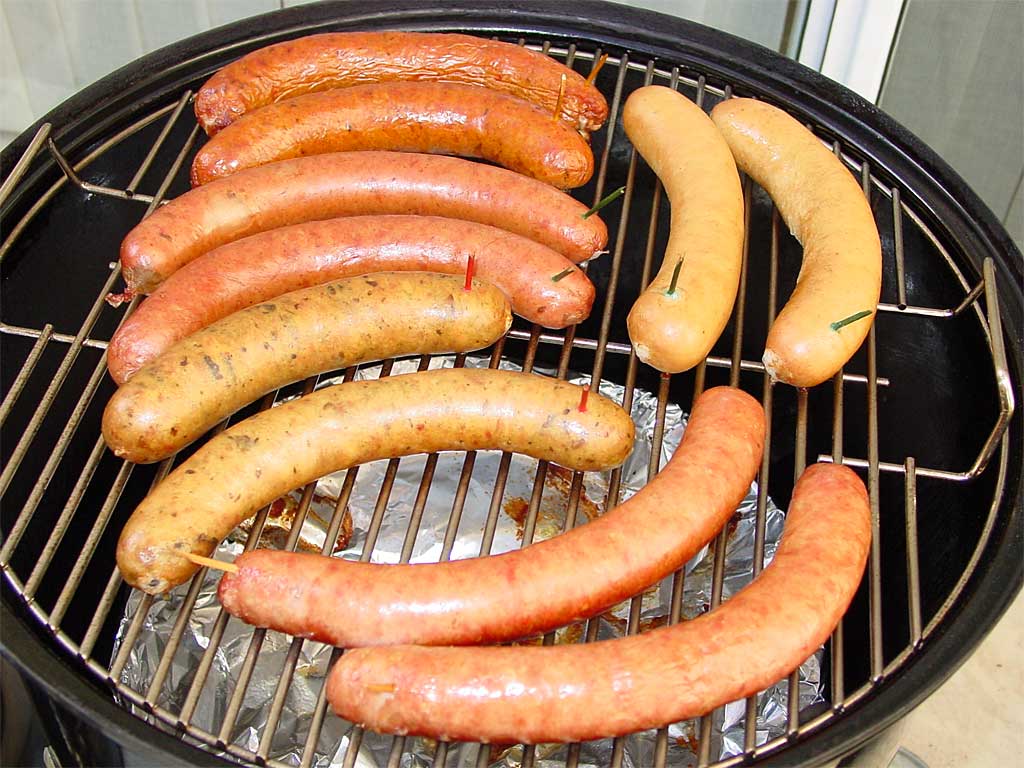 When the sausages reach 155-160°F, remove them from the cooker, cover with foil, and let rest for just a few minutes before serving.
You may notice in these photos that I used colored toothpicks to keep track of each sausage variety during cooking.
Dittmer's Makes The Best Wurst!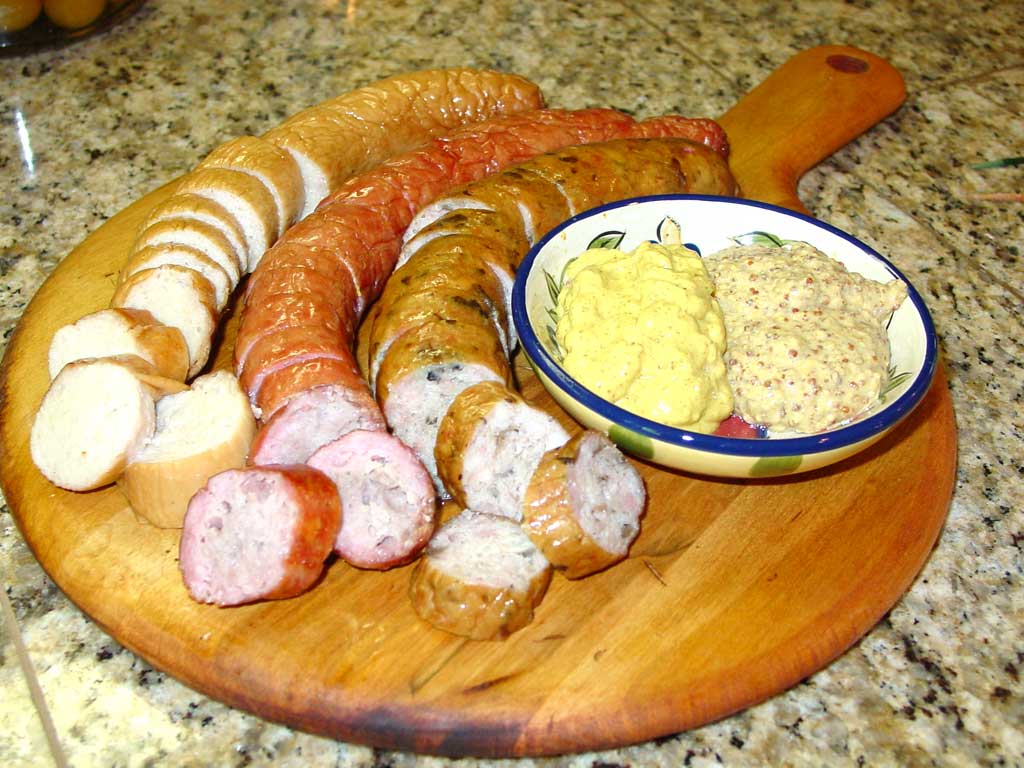 Slice the sausages on the bias and serve them with a variety of specialty mustards as an appetizer. Serve them whole on a plate as part of a full meal. Serve on a good-quality toasted roll along with your favorite fixings for a fantastic sausage sandwich. Or just wrap a sausage in a slice of white bread (known as a sausage wrap in Texas) and enjoy.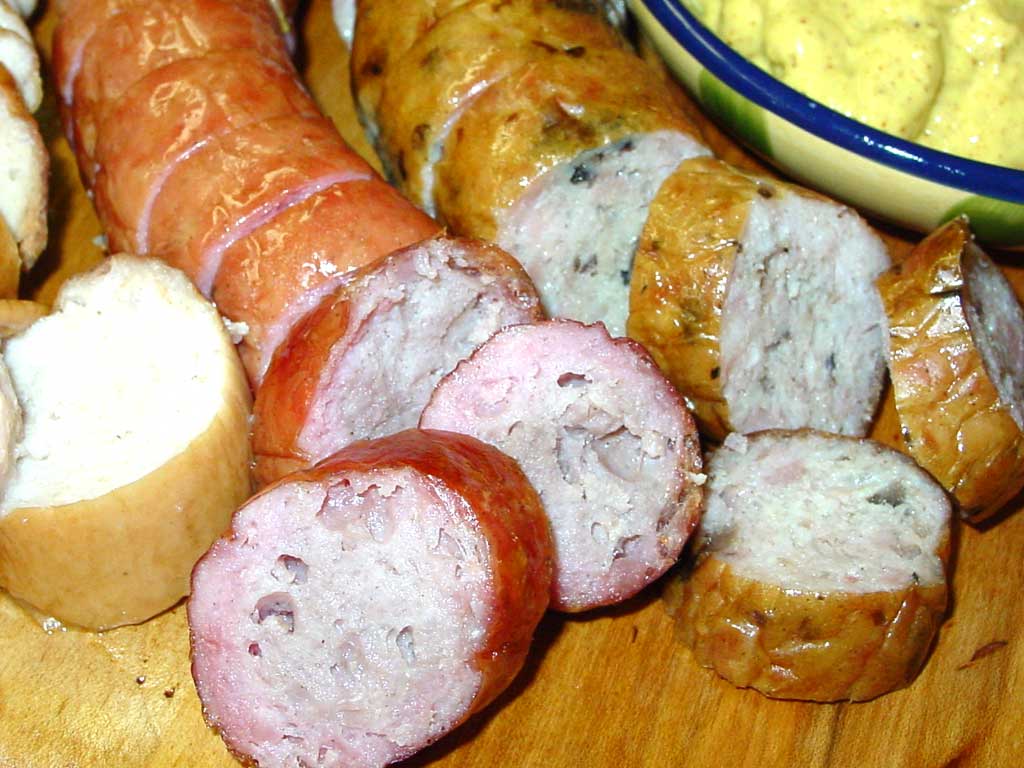 My cooking log noted that the sausages looked just right—plump and juicy, not overcooked—and the apple wood added a nice smoky aroma and flavor.
Don't be discouraged if you don't have a Dittmer's in your neck of the woods. Check better grocery stores and meat markets to see what products are available in your area.
More Sausage Links On TVWB