Scott McMahon took these infrared photos of his Weber Smokey Mountain Cooker about 10 minutes after assembling the smoker. I think they're interesting because you can see the WSM in a way not possible with the naked eye.
Note that in the second photo, the bright blue spot to the left of the smoker is most likely a small piece of warm charcoal stuck in the bottom of the chimney starter!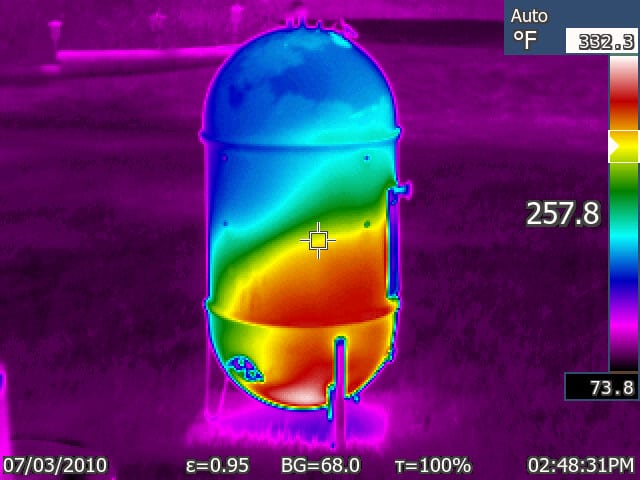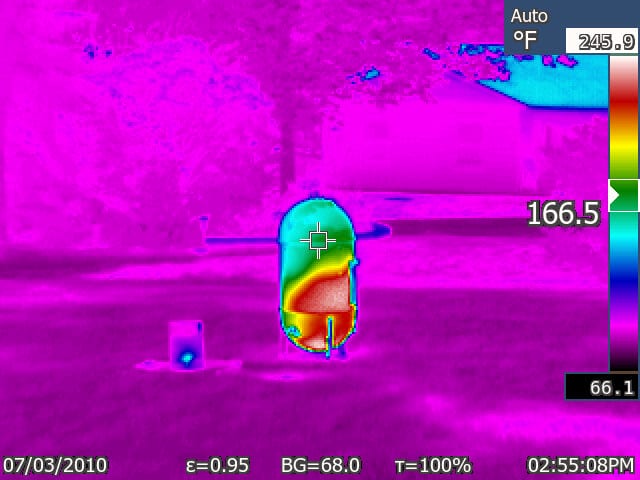 Infrared photos: 2010 by Scott McMahon.