On June 12, 2018, The Virtual Weber Bullet celebrated 20 years online! Before there was Google, MySpace, Facebook, YouTube, Instagram, or TikTok, before there were blogs and vlogs and podcasts, there was The Virtual Weber Bullet website sharing recipes and tips with Weber Smokey Mountain Cooker enthusiasts and potential buyers.
To mark this special occasion, I commissioned Cero Anthony of Cake Expressions in Santa Clara, CA to make a WSM-themed anniversary cake.
Here's a video that shows all the details of this delicious WSM cake.
My vision for this cake was the middle cooking section of the 14.5″ WSM, including the access door, silicone grommet, and two cooking grates loaded with chicken, ribs, and sausages. Cero and his team made my crazy idea a reality in three layers of chocolate cake and lots of fondant.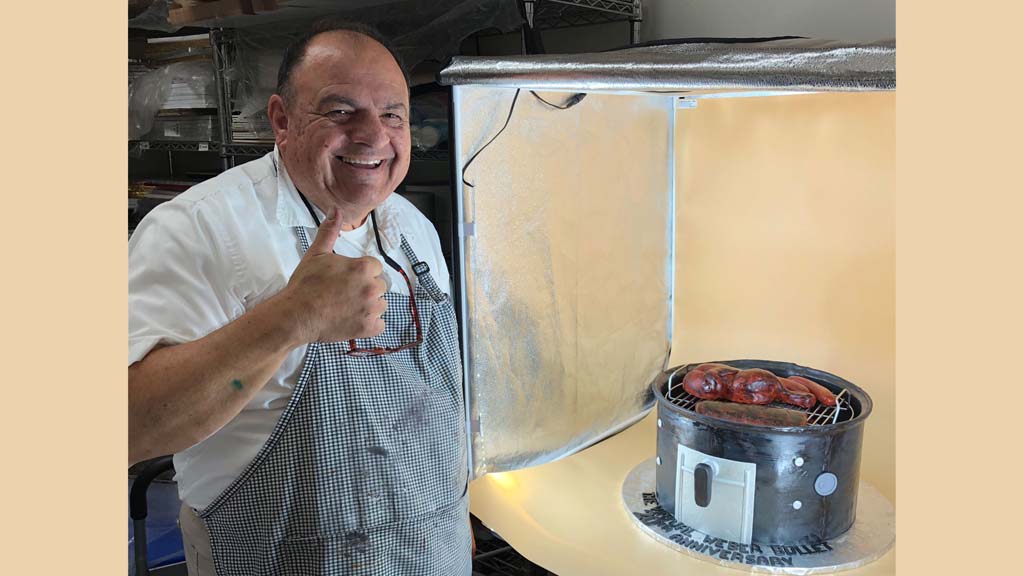 The black exterior and faux meats, while edible, were not intended to be eaten. The firm, flexible black fondant was wrapped around the outside of the cake to form the middle cooking section. The meats were formed using Rice Krispies Treats and covered with hard fondant.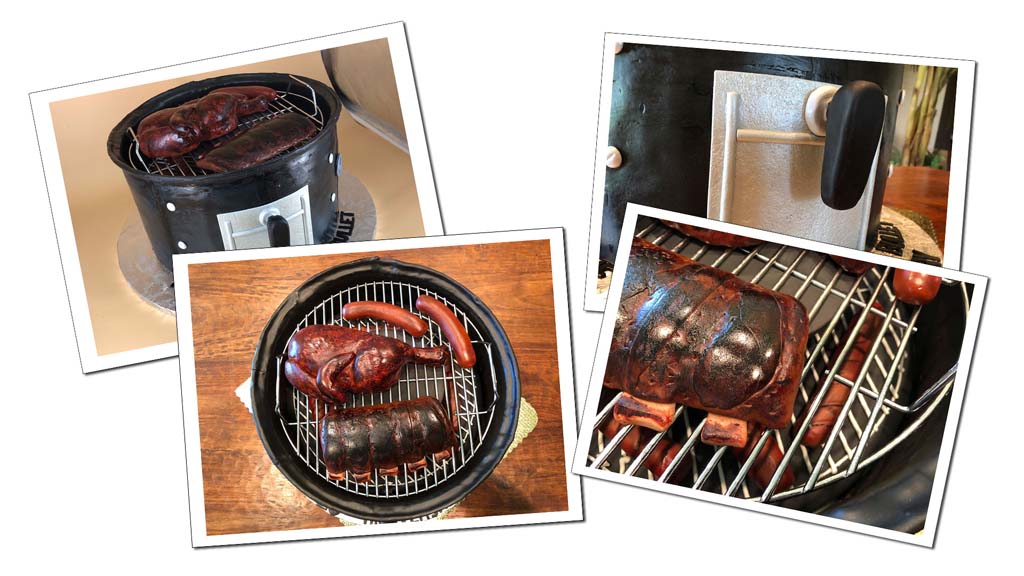 Cero used a real 14.5″ WSM cooking grate on top and piped icing below to create the bottom cooking grate.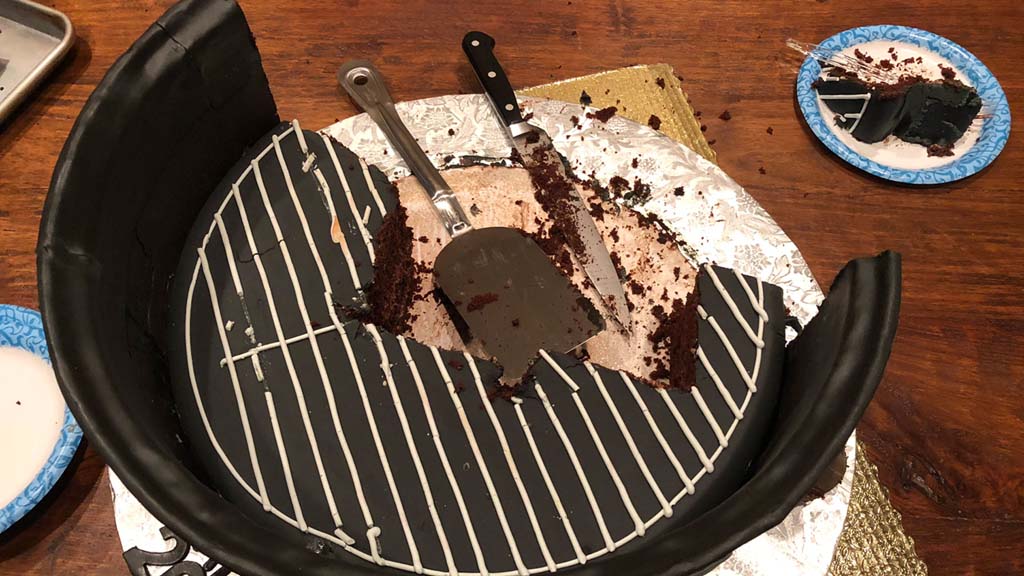 I shared this cake with my wife, parents, and siblings. It was delicious and a lot of fun. Make sure to watch the video, at the end you'll see that I saved a slice for you! Enjoy!