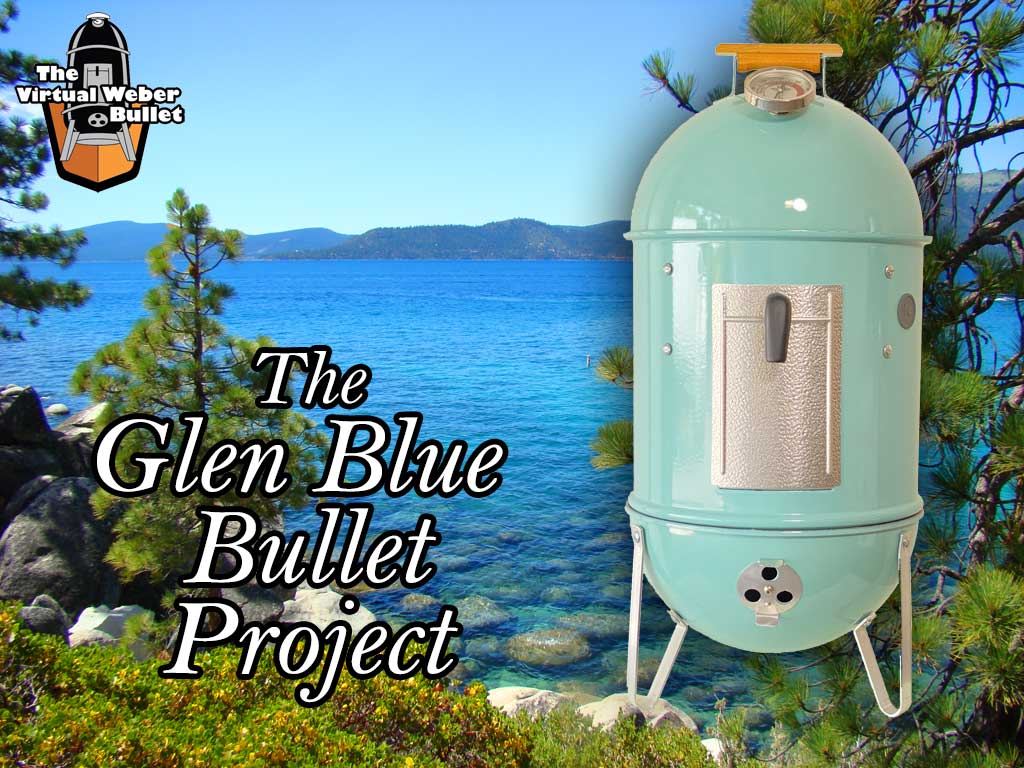 The Glen Blue Bullet Project
2021 marked the 40th anniversary of the Weber Smokey Mountain Cooker! To celebrate the occasion, I created this custom Weber Smokey Mountain Cooker called The Glen Blue Bullet.
About The Glen Blue Bullet
The Glen Blue Bullet is a 14.5″ Weber Smokey Mountain Cooker that has been refinished in Glen Blue porcelain enamel by Independence Porcelain Enamel in Independence, MO.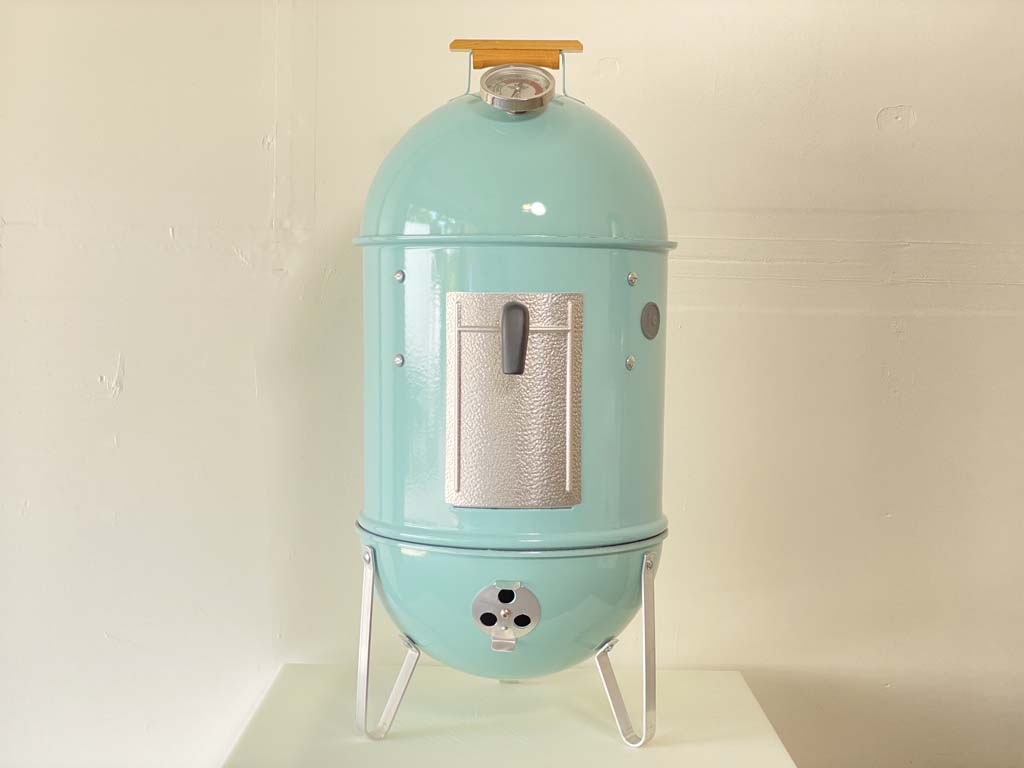 The lid and bowl dampers were removed before refinishing and refastened using stainless steel socket cap screws, nuts, and washers.
The inside surfaces of the lid, middle cooking section, and charcoal bowl are spatter-coated in Glen Blue, a signature of work done by IPE.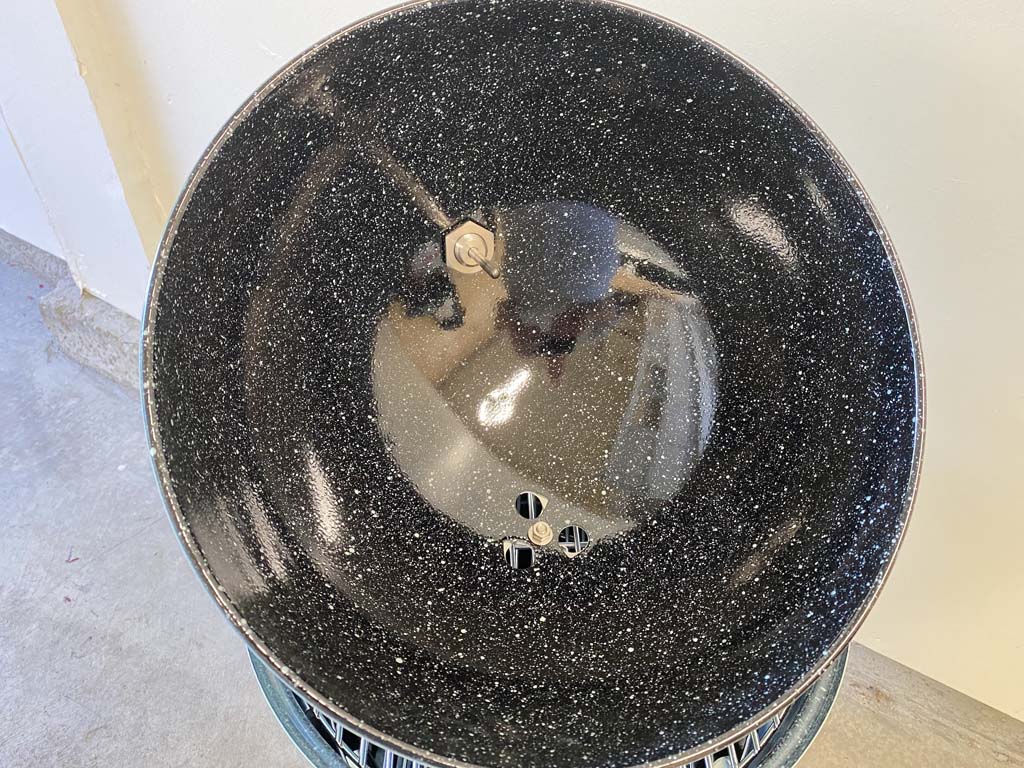 The original lid thermometer was replaced with an industrial-grade Tel-Tru BQ300 bi-metal thermometer with 4″ white dial, 2.5″ stem, and Tel-Tru installation kit.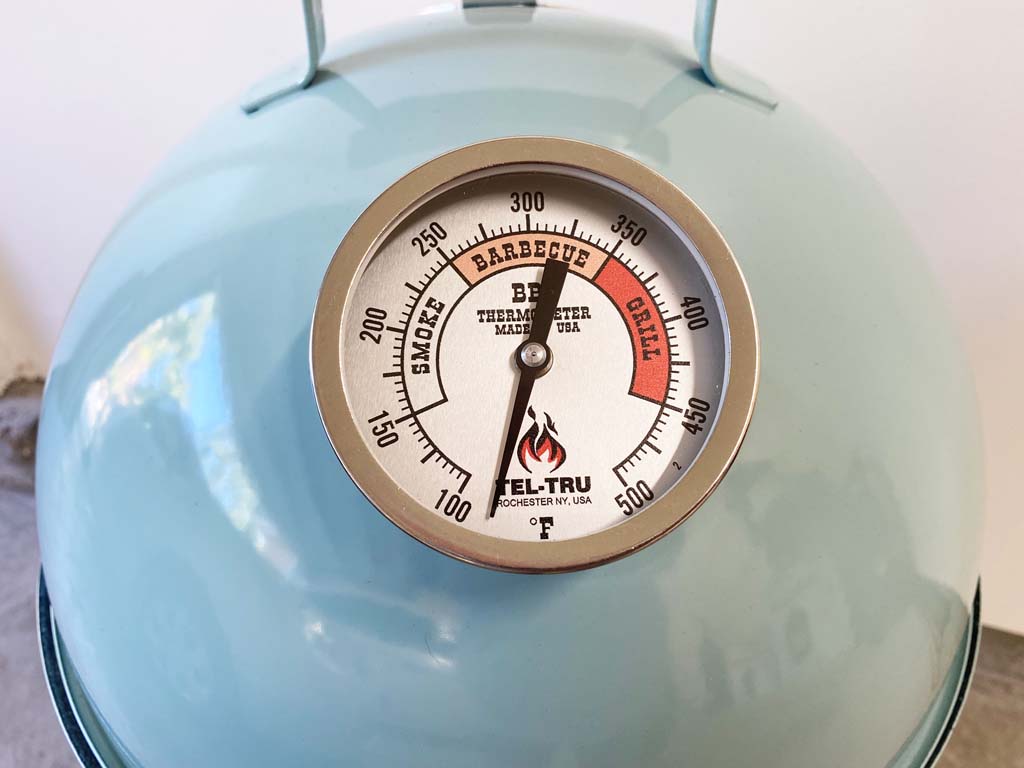 The plastic lid handle was replaced with an original Weber wooden handle finished with marine-grade spar varnish. This particular handle is from the same batch of handles I used on The Little Red Bullet Project in 2001 and The Two-Tone Blue Bullet Project in 2004.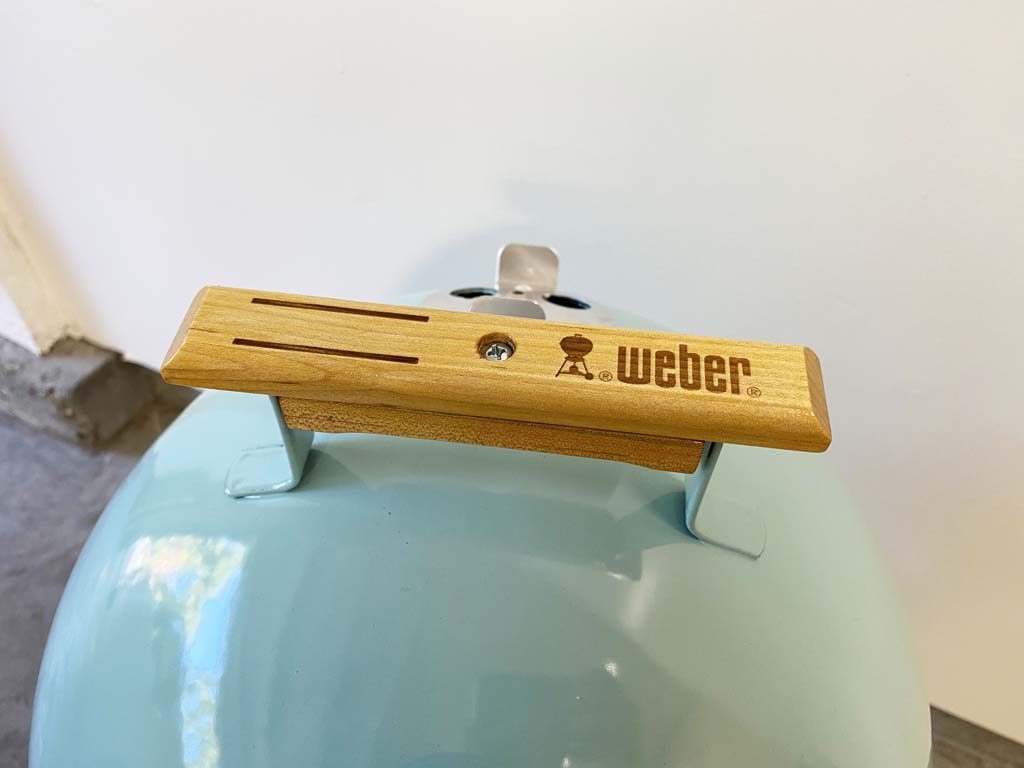 As an added bonus, I commissioned Bay Area Canvas & Awning in Santa Clara, CA to make a custom cover for this special smoker. It matches the stock vinyl cover design but uses durable Sunbrella fabric in a pattern called Saxon Cascade. It includes a Velcro tie-down like the original cover.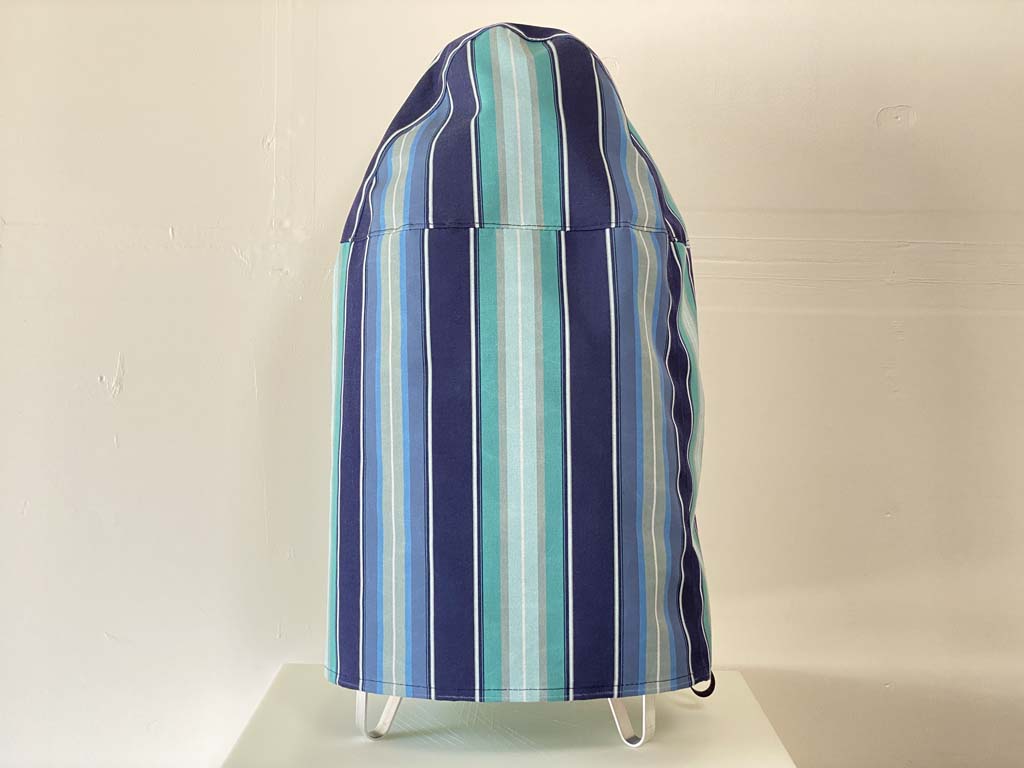 All other elements of this cooker are stock, including the access door, grates, grommet, water pan, charcoal chamber, heat shield, dampers and legs.
The Fine Print
Because the original damper rivets were replaced with stainless steel socket cap screws, nuts, and washers, there is some play in the dampers as they open and close.
The middle cooking section is out of round and came that way from the factory. I did not attempt to correct this condition for fear of cracking the porcelain finish. The middle cooking section is inserted into the charcoal bowl by pressing in on one side of the middle section. To remove the middle section, hold down the bowl at the legs and pull up on the middle section.
The Glen Blue refinishing process was generally excellent, but there were three areas where a small amount of black porcelain peeked through:

On the edge of the metal lid handle.
On the top edge of the middle cooking section.
On the top edge of the charcoal bowl.
Winner Of The Glen Blue Bullet
Here's lucky winner Jason Park of Corona, CA unpacking and posing with The Glen Blue Bullet. He won this special cooker in a prize drawing held in September 2021. Congratulations Jason, hope you enjoy this cooker for years to come!