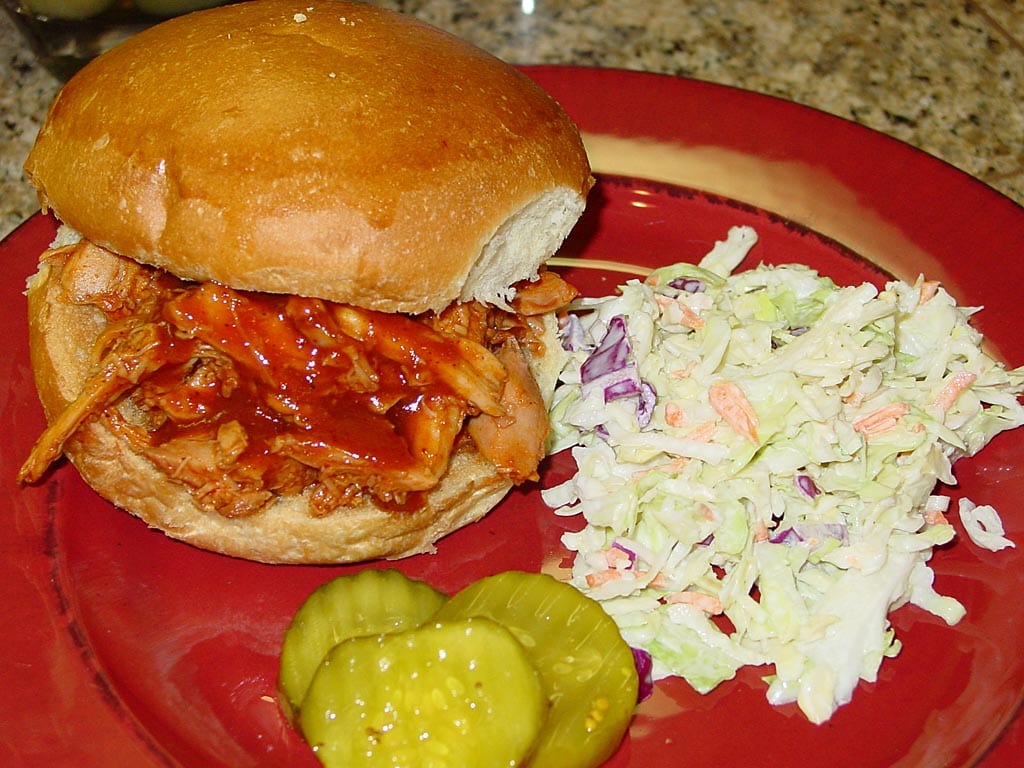 Pulled chicken sandwiches are a lean, healthy alternative to pulled pork and shredded beef and are delicious, to boot. No fancy rub used here—just salt and pepper to season the meat, a favorite barbecue sauce mixed in afterwards, and a good quality bun.
Barbecue The Chicken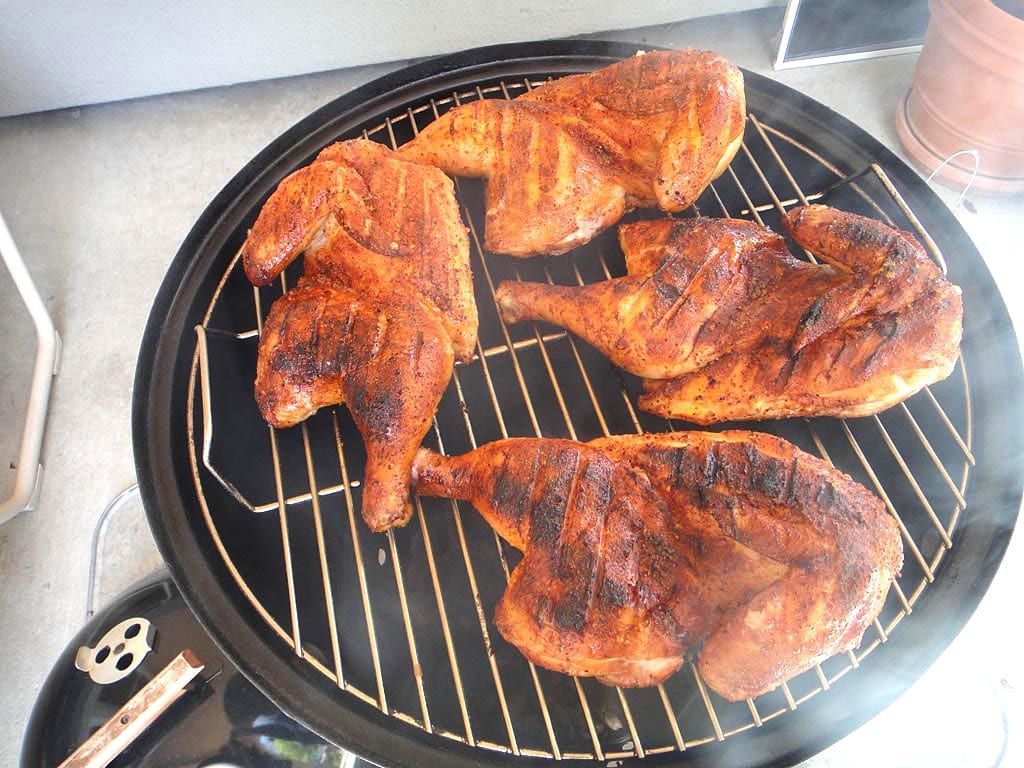 To make pulled chicken, you need to start with barbecued chicken. You can cook the chicken "low & slow" or "hot & fast", which ever way you prefer. Since you'll be removing the skin at the end, there's no sense in wasting good rub and sauce on the meat during cooking. A sprinkle of salt and pepper on all sides of the chicken before barbecuing and some mild smoke wood are all that's needed.
If you're looking for a quick and easy way to make barbecued chicken for pulled chicken, try Hot & Fast Chicken but skip the rub and sauce shown in the recipe and use salt and pepper instead.
Plan on getting 6 good-sized sandwiches from a 3-4 pound whole chicken.
Pull The Chicken
Once you're barbecued the chicken, remove it from the cooker and let cool for 15 minutes or until you can handle it comfortably.
Separate the breast from the leg quarter by cutting through the thigh joint.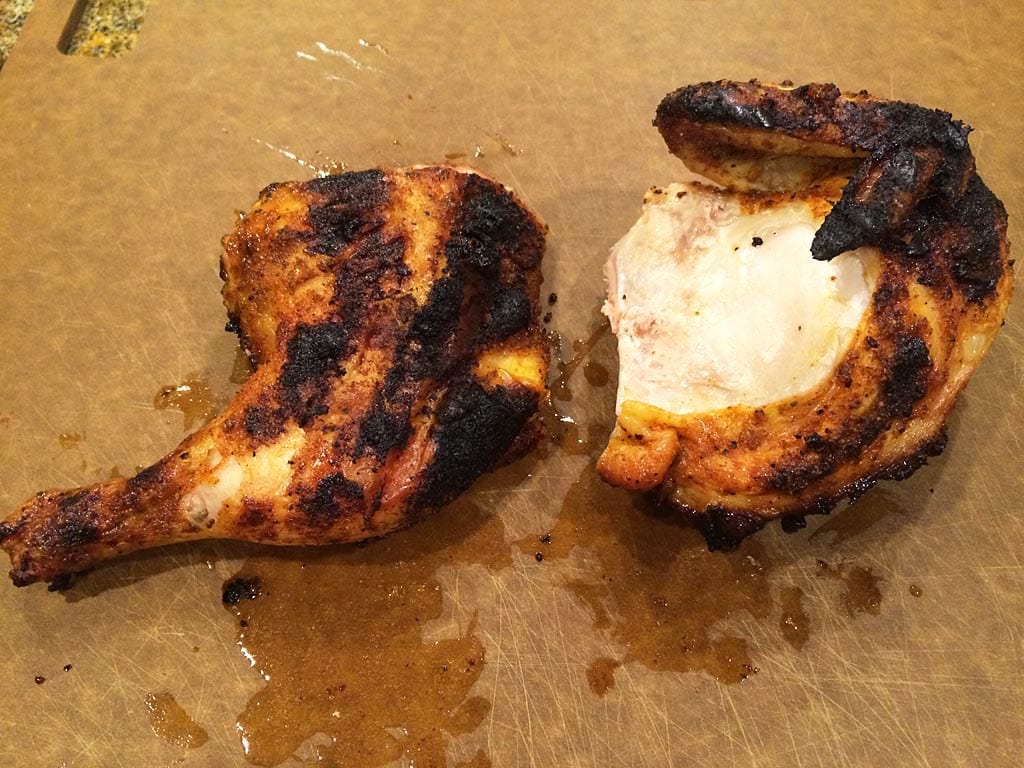 Remove the skin from both pieces and remove the wing from the breast portion. The wing makes a tasty treat for the chef.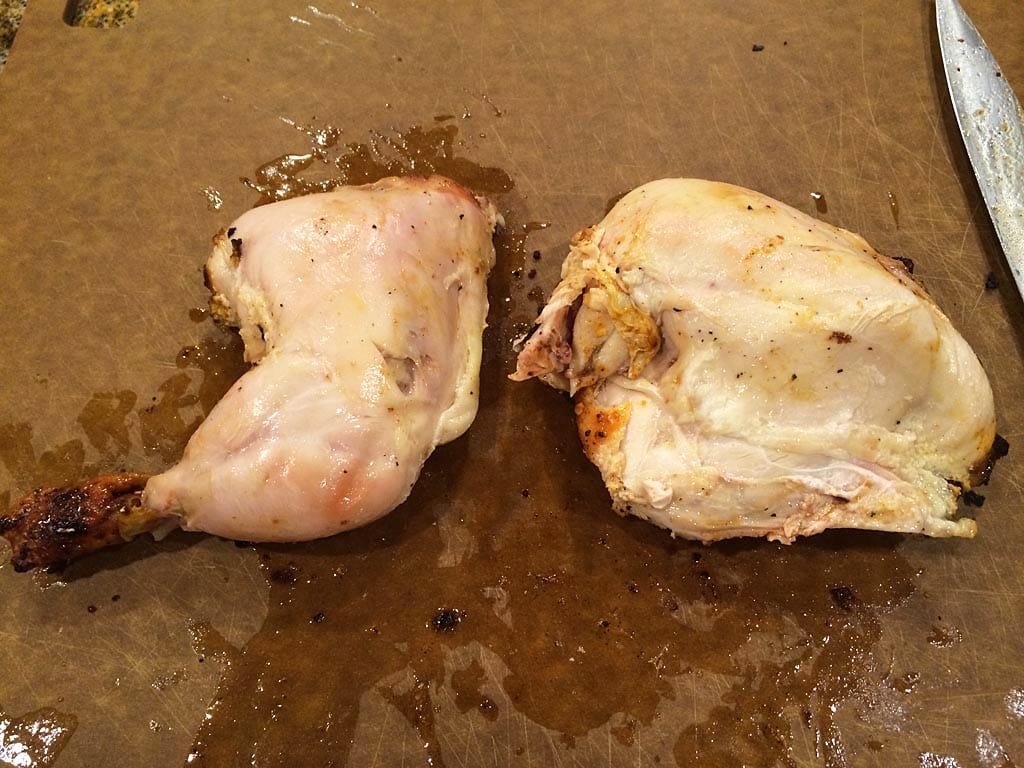 Using two forks, shred the breast meat into bite-sized pieces.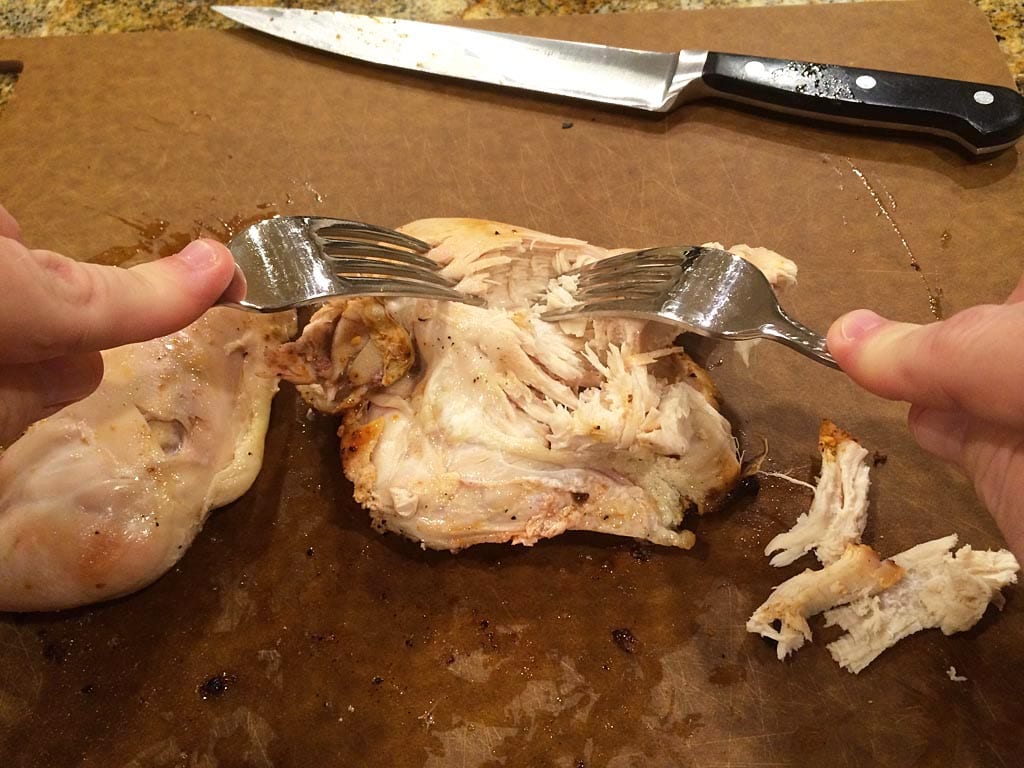 Using your fingers, pull the dark meat off the leg and thigh.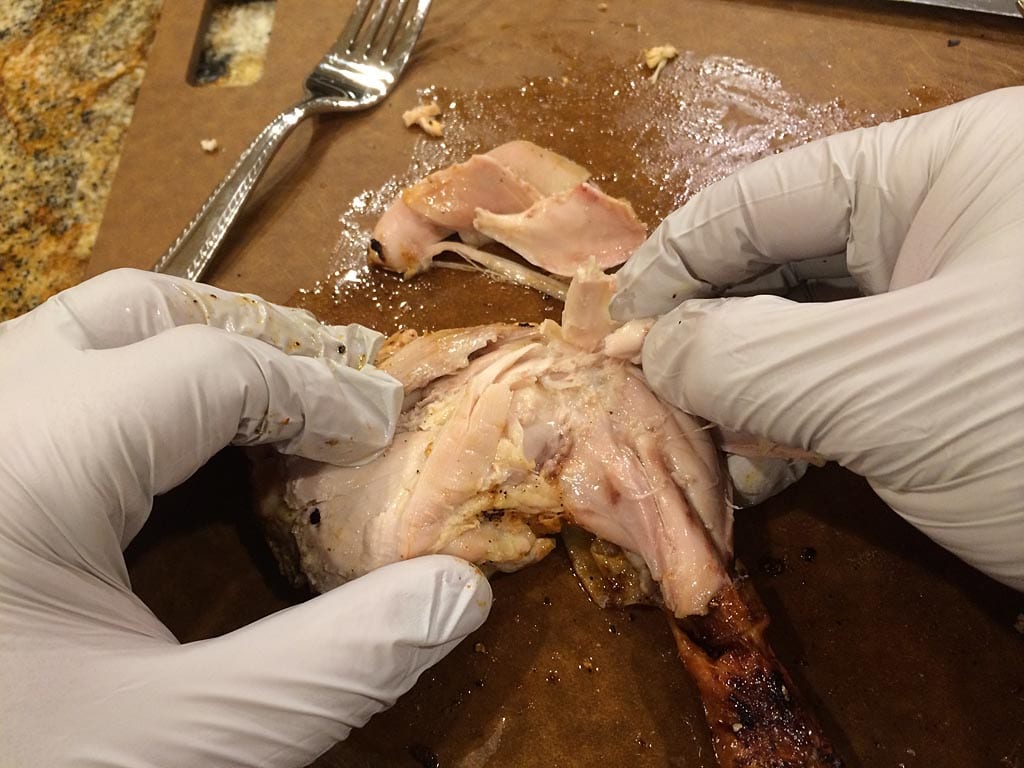 Chop the dark meat to make it a bit finer.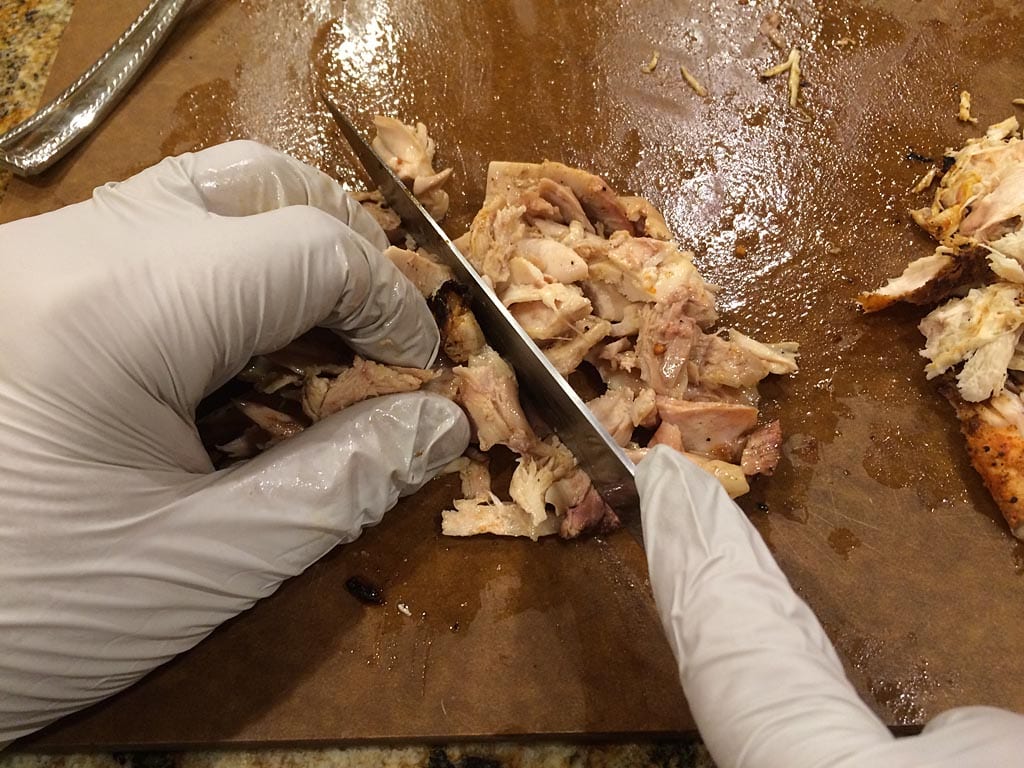 Here's the resulting dark and white meat from half a chicken.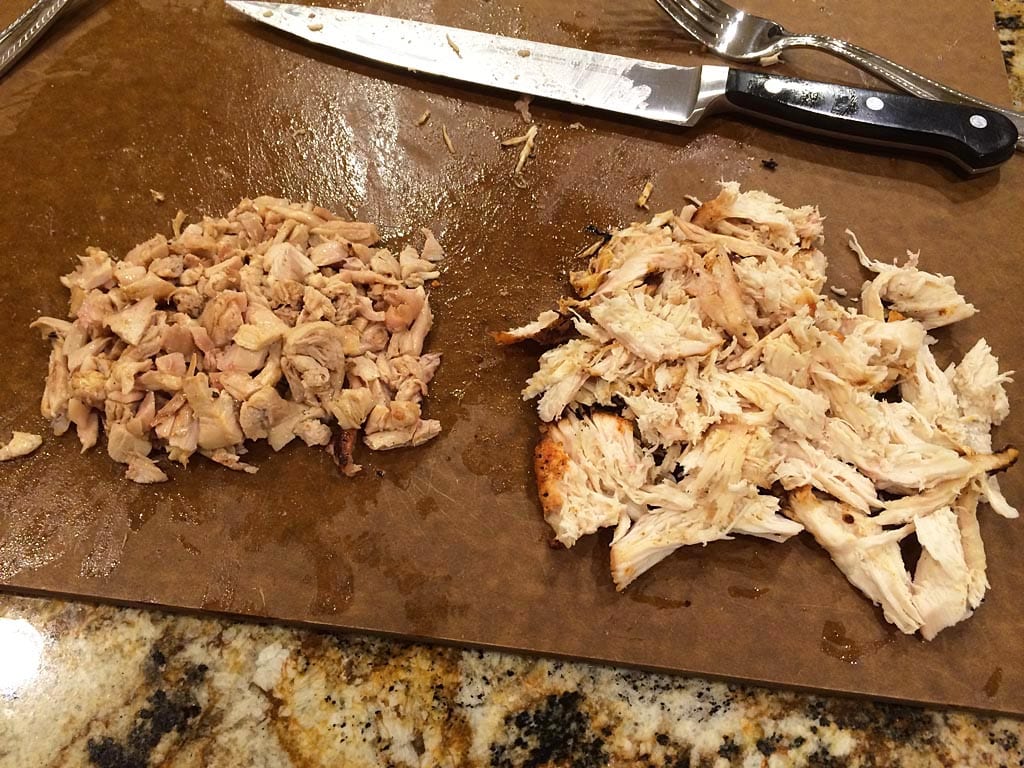 Combine all the meat into a mixing bowl. Add a favorite barbecue sauce—about 1/4 cup (2 ounces) for each pound of chicken (pre-cooked weight)—and mix thoroughly.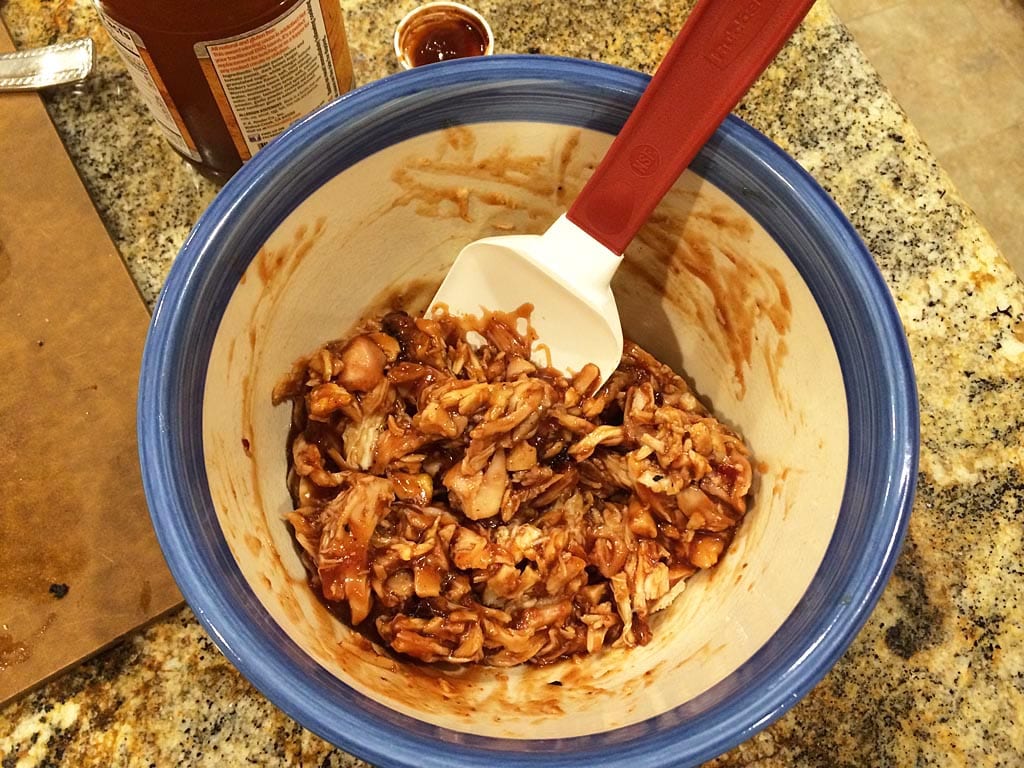 Heat the sauced meat in the microwave for a few minutes until it's warmed through.
Build The Sandwich
Toast some soft hamburger buns and put 4-5 ounces of pulled chicken on each sandwich. Drizzle with more warm barbecue sauce, if desired, and serve with coleslaw and pickles on the side.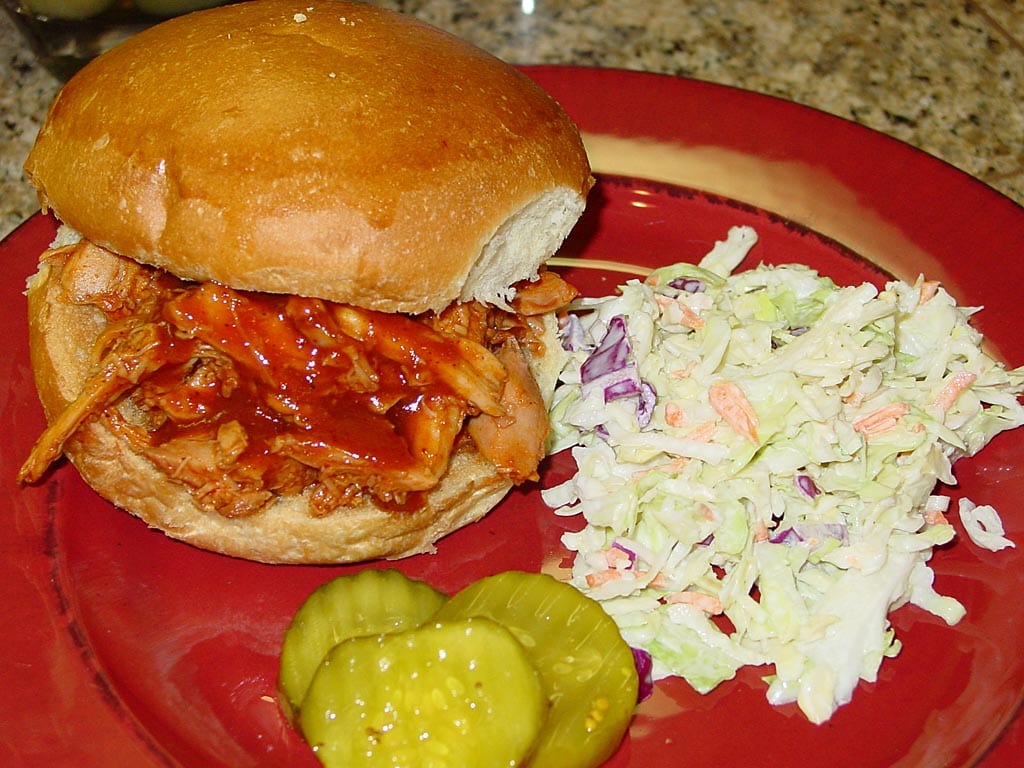 This photo shows the nice texture you get from the shredded breast meat and the chopped dark meat.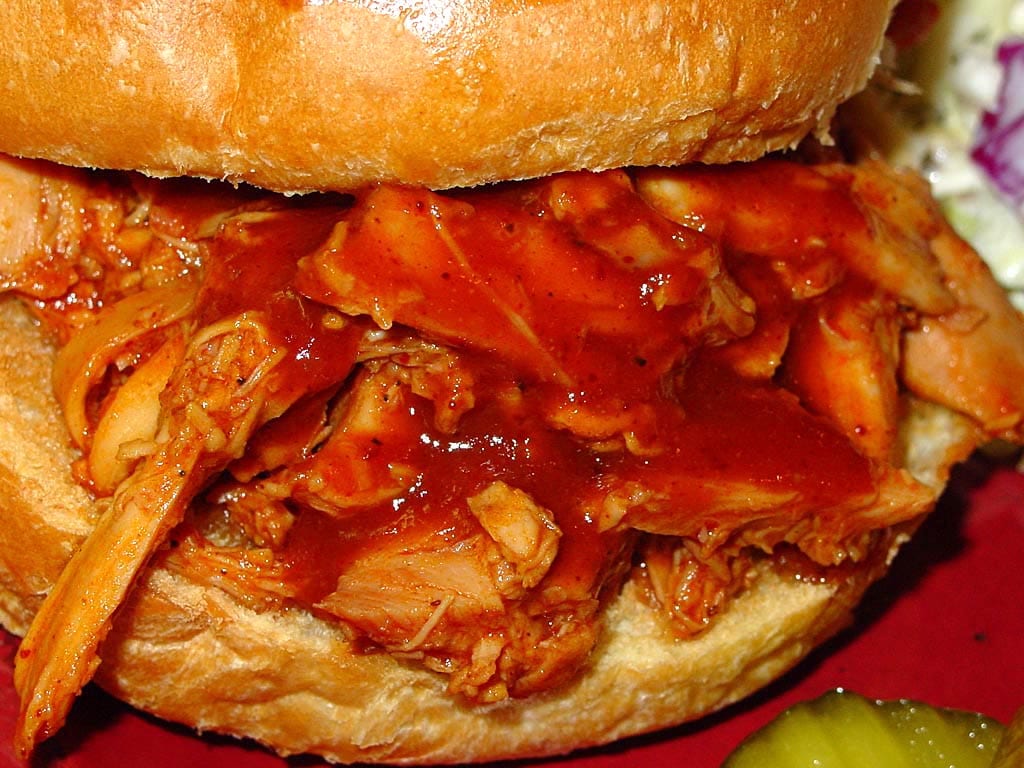 More Chicken Links On TVWB