This article offers some ideas on how to protect your patio or wooden deck while using the Weber Smokey Mountain Cooker.
Under-Car Oil Drip Pan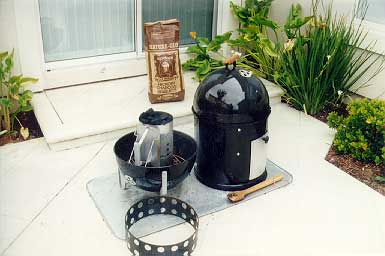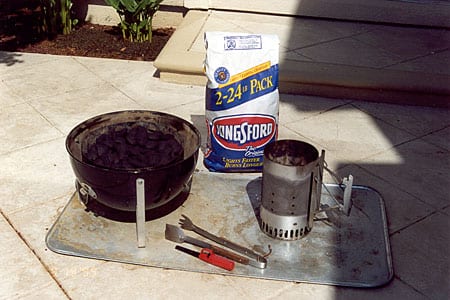 A large-sized automobile oil drip pan—the kind you place on the garage floor to catch oil drips under your car—does a great job catching drips or spills from the cooker. It's also large enough to provide space for you to set down the lid and Weber chimney starter without messing up your patio. In fact, you can light a chimney starter on the metal pan without scorching a concrete patio.
Made from galvanized steel, these pans resist rusting, clean up easily with soap and water, and can be stored away between uses.
Some people use a pan like this directly on a wooden deck. They report that there is enough air circulation around the bottom of the cooker that the wooden deck does not become scorched.
About $10 at auto parts stores.
Hot Water Heater Drip Pan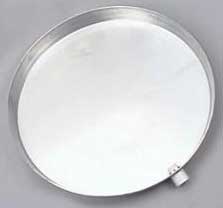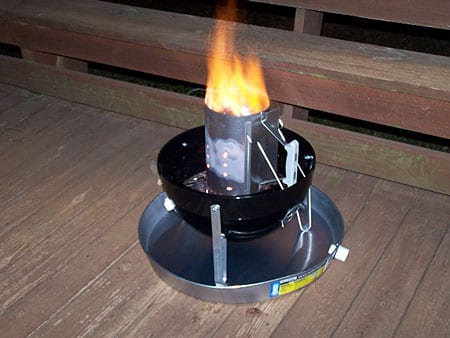 Hot water heater drip pans are placed under a hot water heater to prevent leaks from damaging your home. They measure 24″ in diameter and 1-3/4″ deep, just the right size to hold a WSM.
Like the undercar oil drip pan, a hot water heater drip pan will not rust, can be cleaned easily with soap and water, and can be stored away after use.
David Ward sent in this photo of such a pan in use.
About $20 at home improvement stores.
Pizza Pan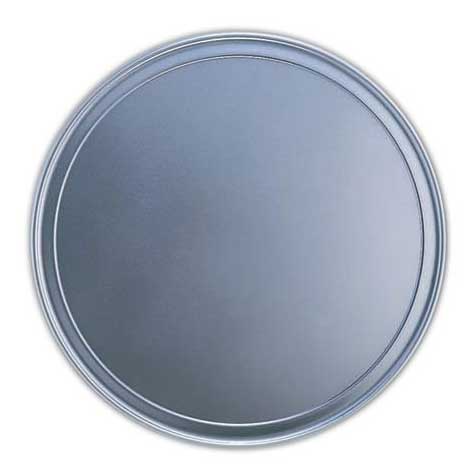 I saw someone using a 24″ commercial pizza pan to catch drips under a WSM at a barbecue competition. Won't rust, easy to clean, nice and thin, and not too big.
About $20 at restaurant supply stores.
Under Grill Mats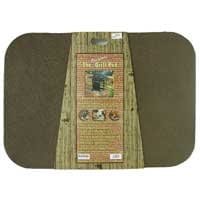 Made of fiber cement, under grill mats will protect your wooden deck from radiant heat and sparks. They come in a variety of colors, shapes, and sizes; most are about 1/4″ thick.
About $30-40 at barbecue specialty and home improvement stores.
Patio Paver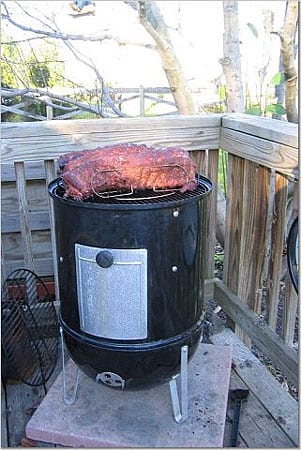 An 18″ square cement patio paver will do a fine job of protecting a wooden deck from heat or sparks.
About $5 at home improvement stores.
Chimney Starter Safety Tips
Never place a Weber chimney starter on or near flammable materials like a wooden deck or dry grass. Always have a fire extinguisher standing by when barbecuing.
Important: Never light a chimney starter directly on a concrete surface. Heat from the chimney may cause the concrete to explode, damaging the concrete surface and possibly causing physical injury.
These photos from Greg Caesar of Houston, TX, show the damage caused by a chimney starter on his concrete driveway.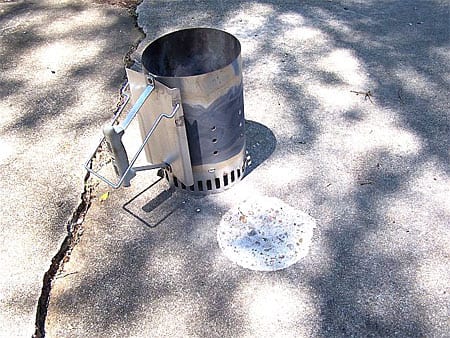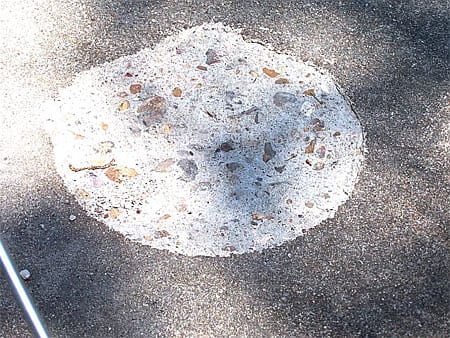 Safe locations to light a chimney starter include:
On the WSM charcoal grate
On the grate of another grill
On fire-safe bricks placed on your deck or patio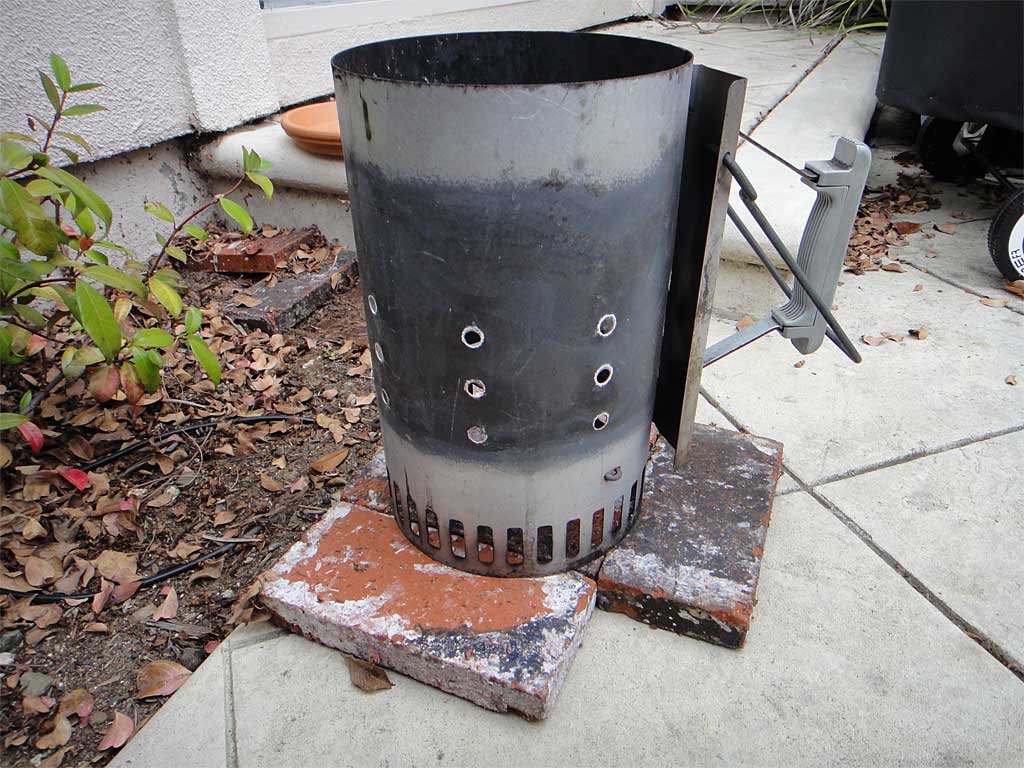 Photo of WSM on hot water heater drip pan: 2005 by David Ward
Photo of WSM on patio paver: 2004 by Larry Davis
Photos of exploding concrete driveway: 2007 by Greg Caesar