Potatoes are a standard barbecue side dish, usually in the form of creamy potato salad or crispy french-fried potatoes. You can't go wrong with either of those, but here's an alternative approach that has become one of my favorites. They're easy to make and healthier for you, too.
Gather The Ingredients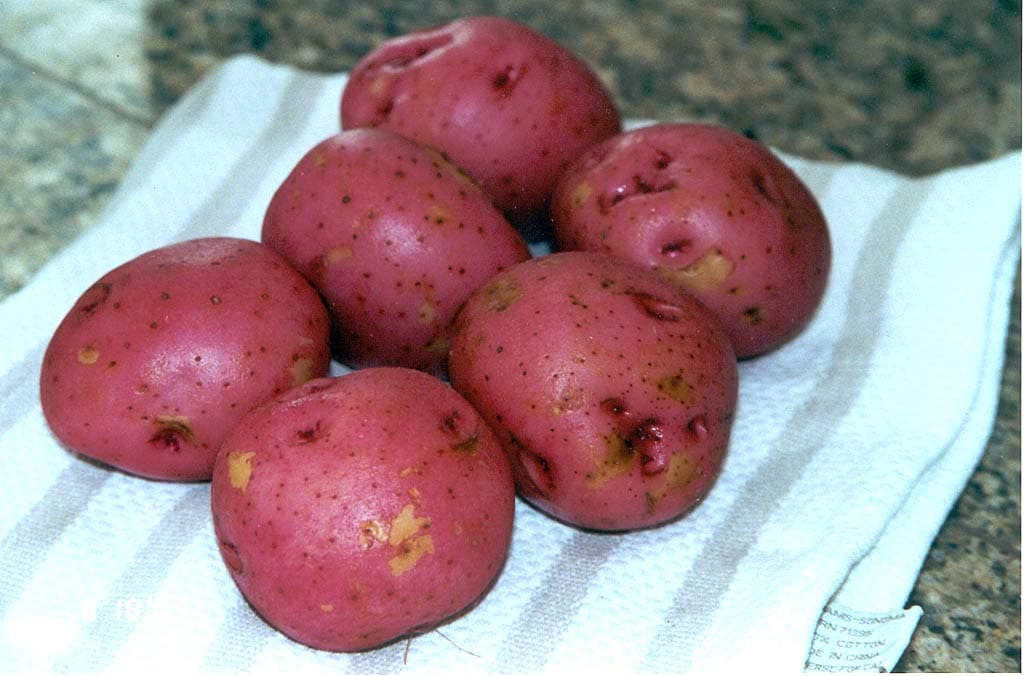 You may already have the necessary ingredients for this side dish in your pantry.
Ingredients List
6 small to medium red potatoes
2 Tablespoons olive oil
2-3 teaspoons barbecue rub, more or less to taste
I like to use Susie-Q's Santa Maria Style Seasoning on these potatoes. It's a blend of salt, granulated garlic powder, black pepper, MSG, and parsley. You could mix up something similar or use a favorite commercial or homemade barbecue seasoning. Dried herbs would also make a nice addition.
Prepare The Taters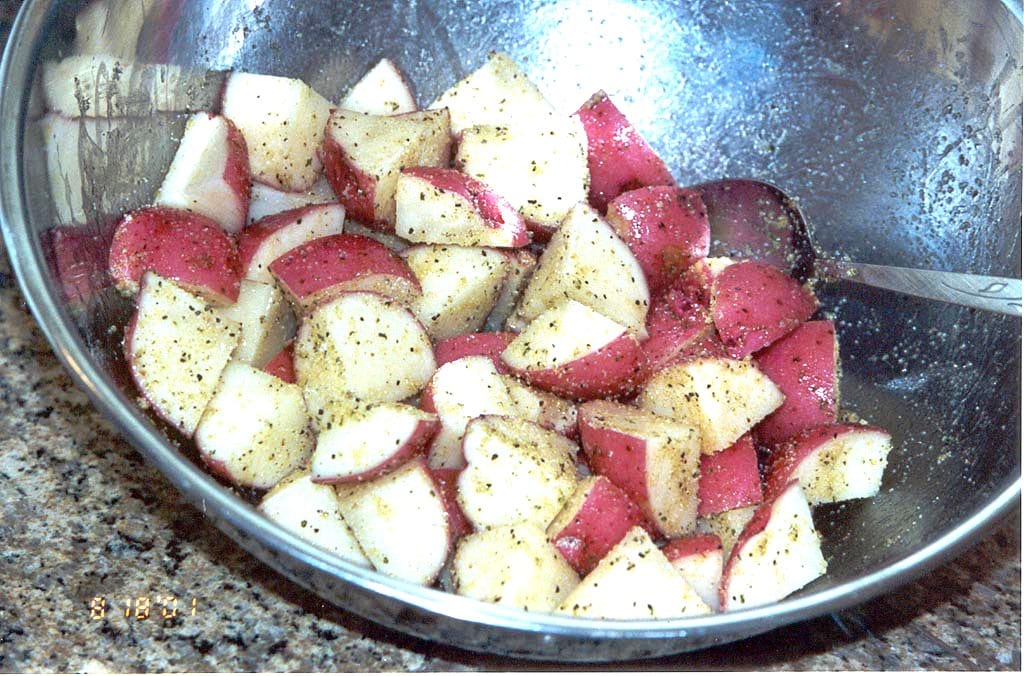 Wash the potatoes under cold running water to remove any dirt, then dry them thoroughly. Pull off or cut out the remains of the stem if attached. Do not peel the potatoes—leave the skins on.
Cut each potato in half, then cut each half into four or six pieces depending on the size of the potato. The goal is to end up with equal-sized pieces that will roast evenly.
Put the pieces into a large mixing bowl and add 2 Tablespoons of good-quality olive oil. Stir to coat the potatoes evenly.
Now add your barbecue rub to taste. It's hard to say exactly how much to use since it depends on the strength of the seasoning and your taste. I usually shake on a good amount, stir things up, add some more, stir again, and judge it by eye.
Remember that some seasoning will be left behind in the mixing bowl and on the roasting pan, so use a generous amount but not so much as to be overpowering.
Roast Those Spuds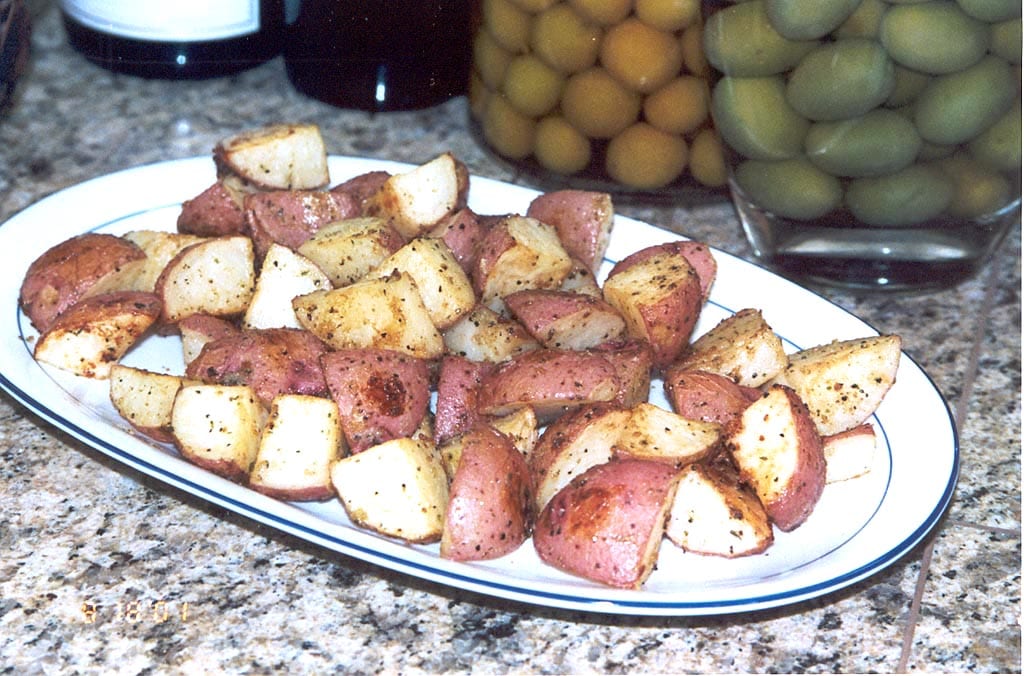 Pre-heat the oven to 400°F. Apply non-stick cooking spray to a rimmed baking sheet pan. Even though the potatoes are coated with olive oil, much of it will be absorbed and they may stick even to a non-stick pan.
Spread the potatoes evenly in a single layer with the cut sides down so they get nicely browned. Put them on the middle rack in the oven and roast for 40-50 minutes, stirring once or twice, until the potatoes are tender and browned to your liking.
Serve immediately with your favorite barbecued or grilled meat.
More Potato Links On TVWB