This dessert comes from the book How To Grill: The Complete Illustrated Book of Barbecue Techniques by Steven Raichlen. It's really a grilling recipe, but you can do it on the WSM if you have a lot of hot coals leftover at the end of a cooking session.
Choosing A Pineapple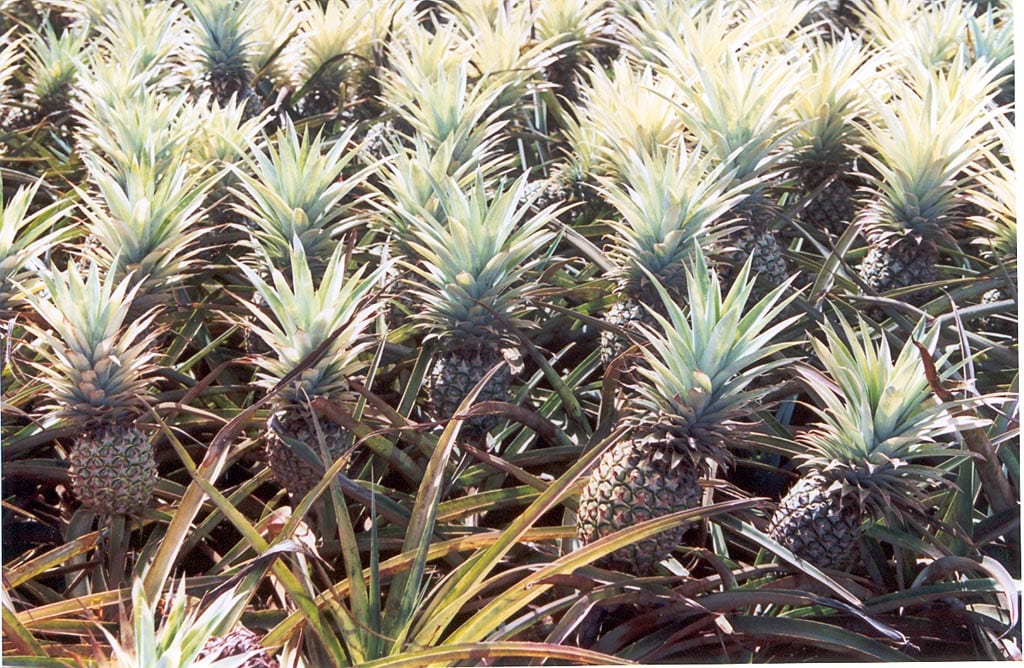 Pineapples do not ripen and get sweeter after they're picked, so it's important to choose a good pineapple at the supermarket. According to the Hawaii Department of Agriculture, here's what you should look for:
Select a fragrant, heavy, symmetrical pineapple with crisp green leaves, not dry, yellow ones.
Avoid pineapples with soft spots, watery "eyes", or discoloration.
Pick a pineapple whose shell is golden about halfway up—the gold color starts at the bottom and moves toward the top.
I prefer the hybrid "Super Sweet' or "Golden" varieties that are more sweet and less acidic than normal pineapples. When choosing a hybrid pineapple, my experience is that those with the sweetest, most fragrant smell tend to taste the sweetest.
Prepping The Pineapple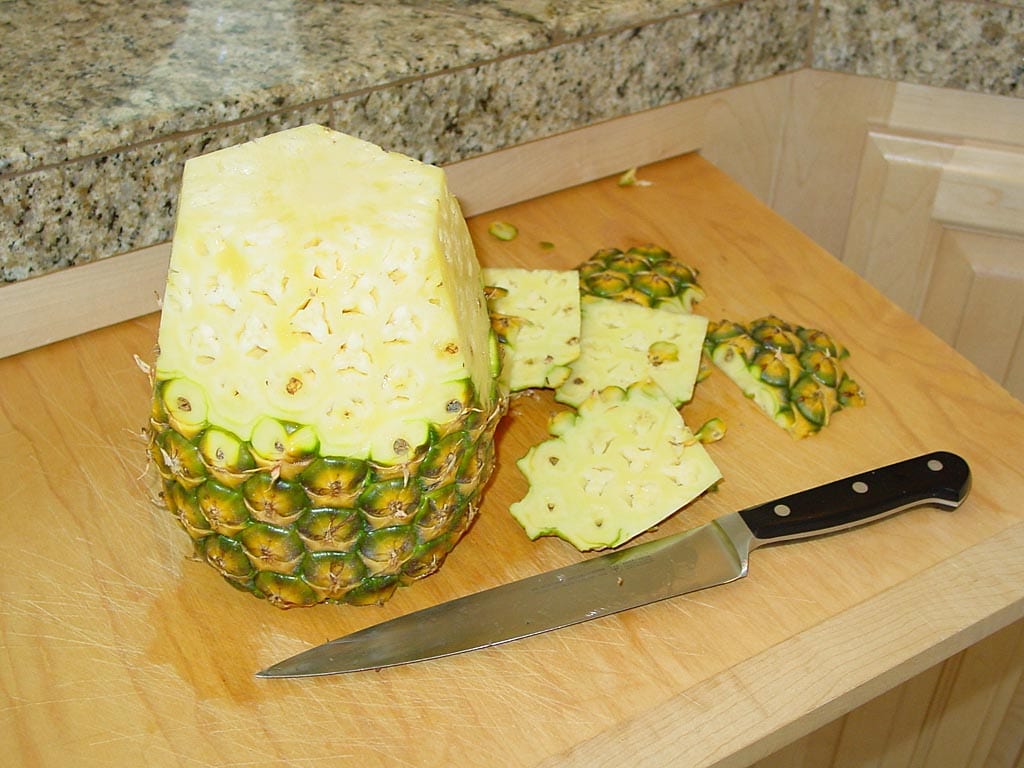 Twist off the crown, rinse the pineapple, and pat it dry. Cut off the top and bottom, then cut off the shell in strips, using a sawing motion with a very sharp knife.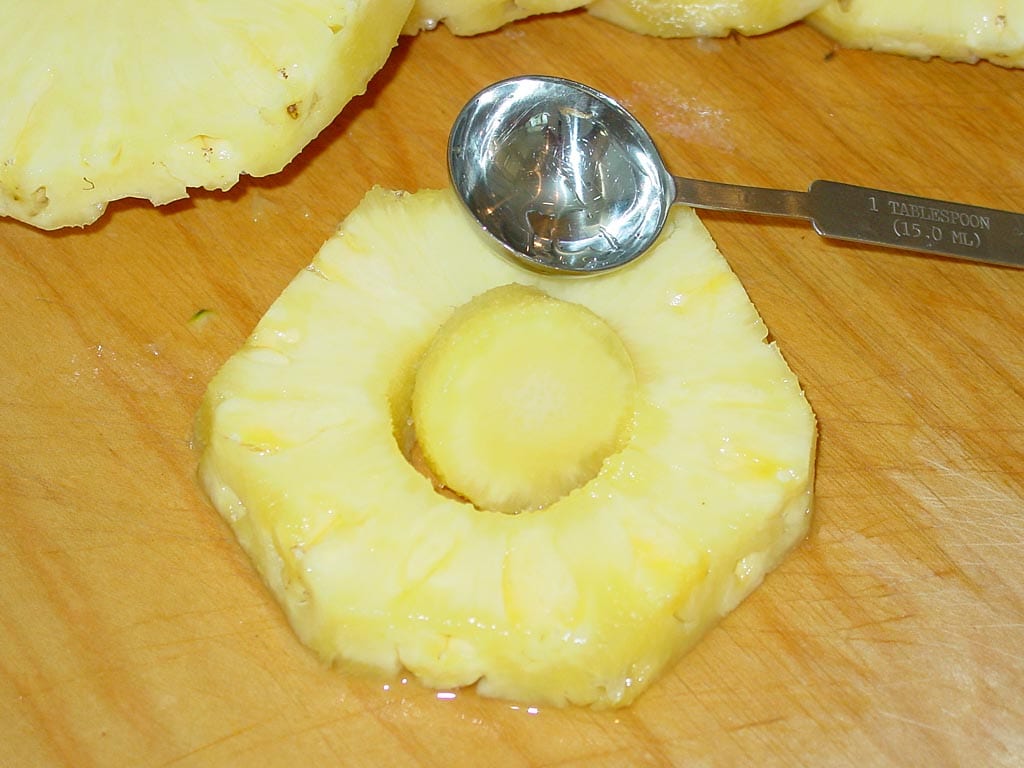 Cut the pineapple into 1/2″ slices and remove the core from each slice using a tablespoon measure or a small round cutter.
Sugar-Coating The Slices
Here are the ingredients you'll need to coat the pineapple slices.
Ingredients List
1 can "A Taste of Thai" low-fat, unsweetened coconut milk or similar
1-1/2 cups turbinado sugar (also known as "Sugar in the Raw")
1 teaspoon cinnamon
Combine the sugar and cinnamon, mixing well. Place the coconut milk and the sugar mixture into separate baking dishes. Place a pineapple slice in the coconut milk, coating both sides, shake off the excess, then dredge the slice in the sugar mixture.
The slices will have a thick coating of sugar on both sides. Don't worry, some of the sugar will melt away during grilling.
As an alternative to coconut milk, brush the slices with melted, unsalted butter instead. I did 3 slices with coconut milk and 3 slices with butter.
Grilling The Slices
Put the cooking grate directly on top of the charcoal chamber in the charcoal bowl. Make sure you still have lots of hot coals in the bowl before grilling the pineapple. You may need to stir the coals to dislodge the ashes, which should really get those coals fired up.
Arrange the slices on the grate and grill for 4-6 minutes on each side until nicely caramelized. The melting sugar may flare-up when it hits the hot coals, so pay close attention to the fire.
Serve warm as-is or with a scoop of vanilla ice cream.