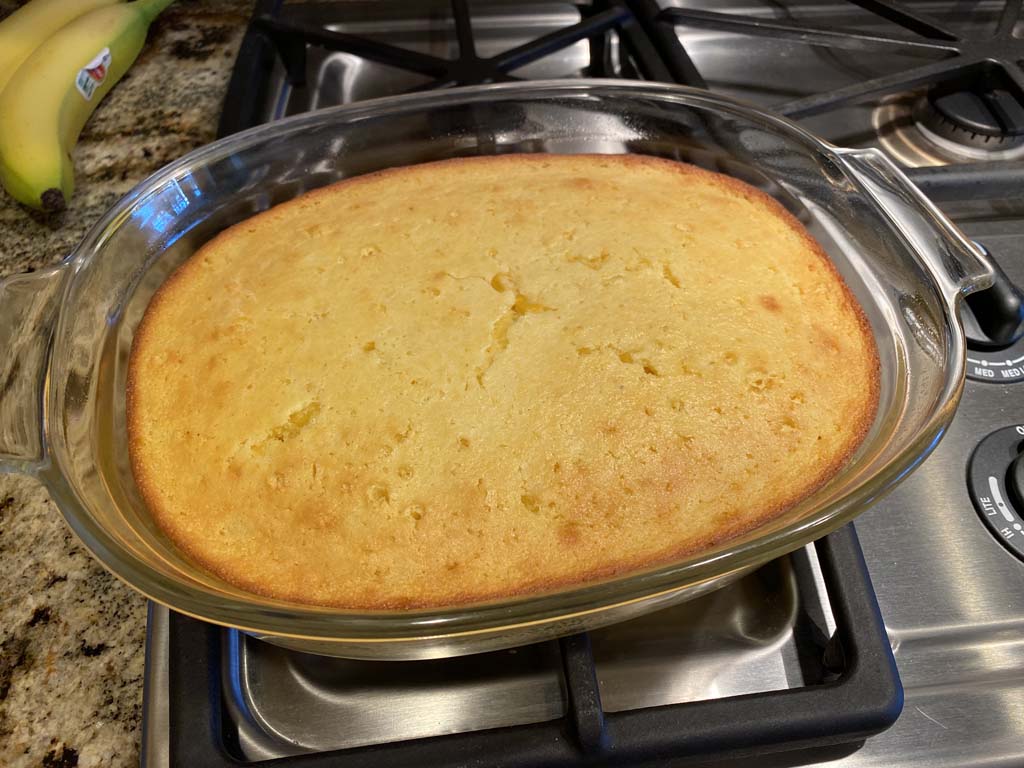 I'm Not Going To Lie To You…
This spoon bread casserole recipe is ripped straight from the Jiffy Mix website. It's a version of corn casserole that includes corn muffin mix, two kinds of canned corn, eggs, butter, and sour cream. It's not to be confused with cornbread; it's softer, creamier, and has to be spooned out of the casserole dish and eaten with a fork or spoon. It's similar to corn pudding or corn souffle; in fact, the terms casserole, pudding, and souffle are sometimes used interchangeably to describe this dish. The one thing I have noticed is that the number of eggs used is often increased in recipes calling themselves pudding or souffle.
Gather The Ingredients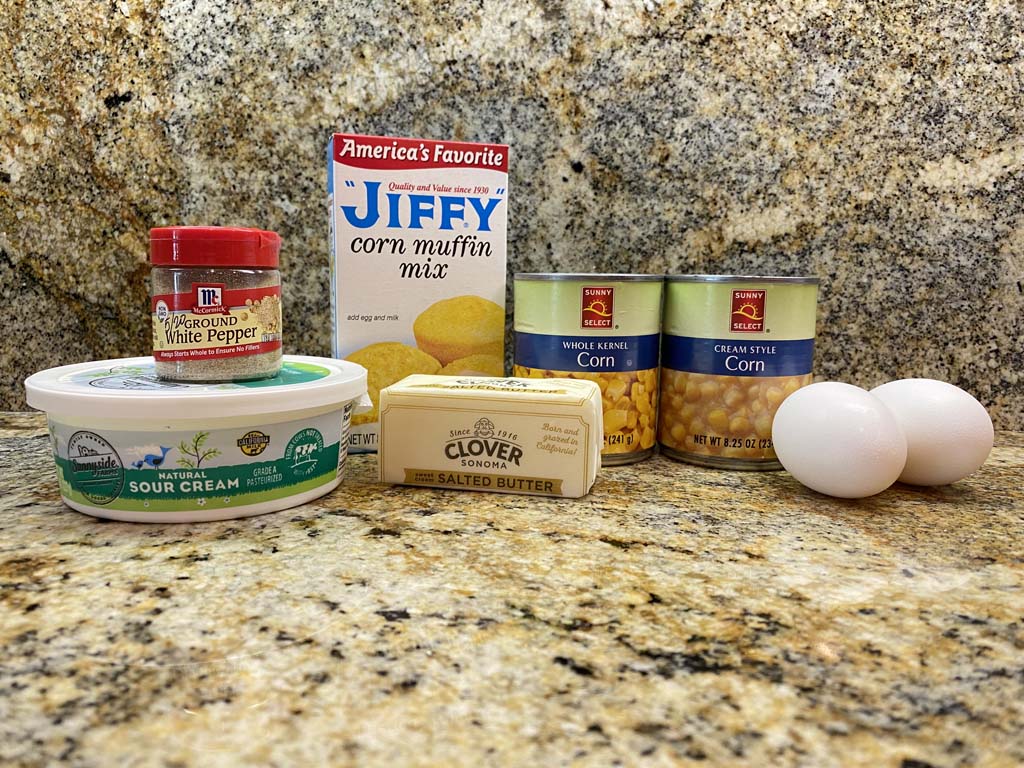 Ingredients List
1 box (8.5 oz) Jiffy Corn Muffin Mix
1/2 cup (1 stick) salted butter, melted
1 can (8.5 oz) whole kernel corn, drained
1 can (8.25 oz) cream style corn
1 cup (8 oz) sour cream
2 large eggs
1/4 teaspoon ground white pepper
After draining the liquid from the whole kernel corn, you're left with just shy of 6 ounces of corn. If you've got frozen whole kernel corn or especially fresh seasonal corn on the cob, feel free to substitute about 6 ounces of it into this recipe.
A member of The Virtual Weber Bulletin Board did a riff on this recipe and added some ground white pepper. I like the subtle heat it brings, so I've added 1/4 teaspoon to the Jiffy recipe. Thanks Bryan S for the suggestion!
For my taste, there's plenty of sugar and salt in the muffin mix and the two canned corn products, so I don't think you need to add more.
Assemble & Bake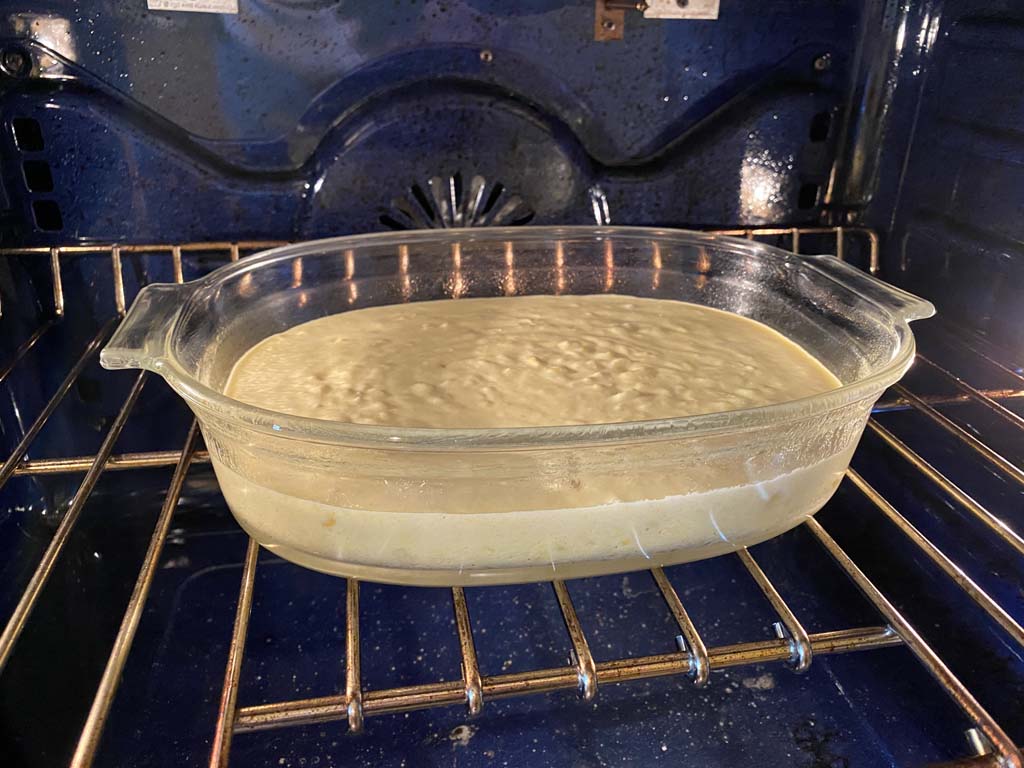 Preheat the oven to 375°F, setting the oven rack to the middle position. Grease a 1.5 quart casserole dish with butter or spray with non-stick cooking spray.
This is a typical wet ingredients into dry ingredients baking situation. Place the contents of the muffin mix box and the white pepper into a large mixing bowl, whisking to combine and break up any large clumps.
In a small bowl, beat the two egg.
In a separate mixing bowl, add both corns and the melted butter and stir to combine. Add the sour cream and stir to combine. Add the eggs and…you guessed it…stir to combine. Now pour the wet mixture into the dry ingredients and stir well to make a corny batter.
Pour the batter into the prepared casserole dish, give it a jiggle to level the batter, and pop it straight into the oven. Bake 35-40 minutes until the center is firmish and there are signs of browning around edges.
Rest & Serve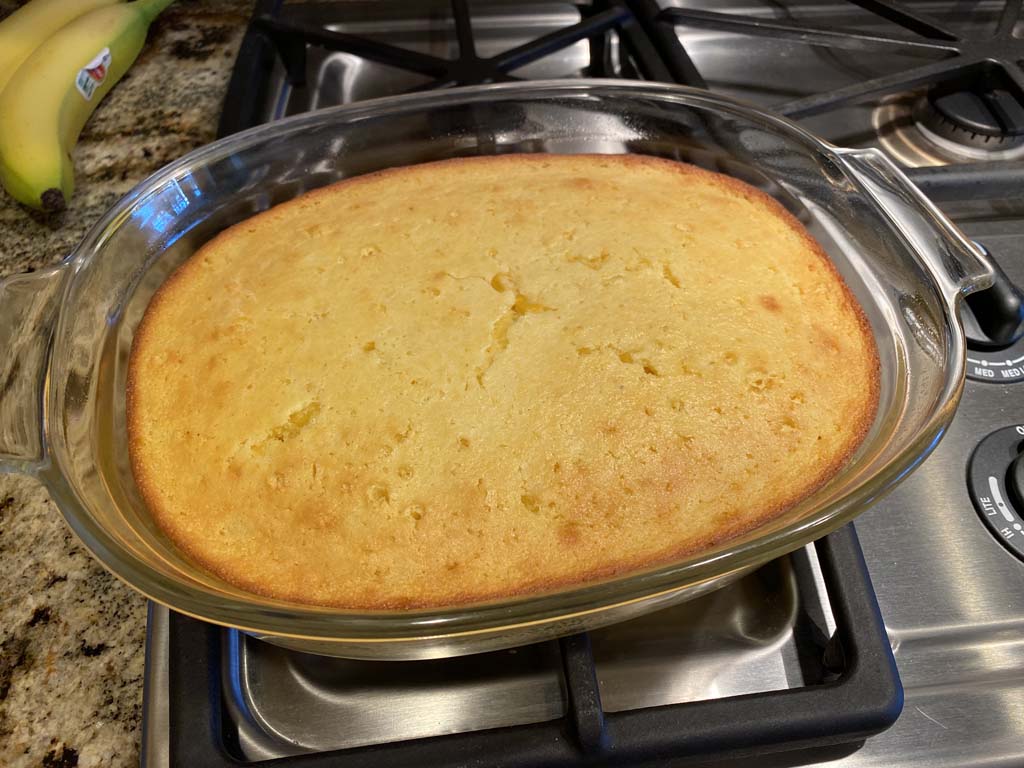 Remove casserole from the oven and let cool for 5-10 minutes before serving.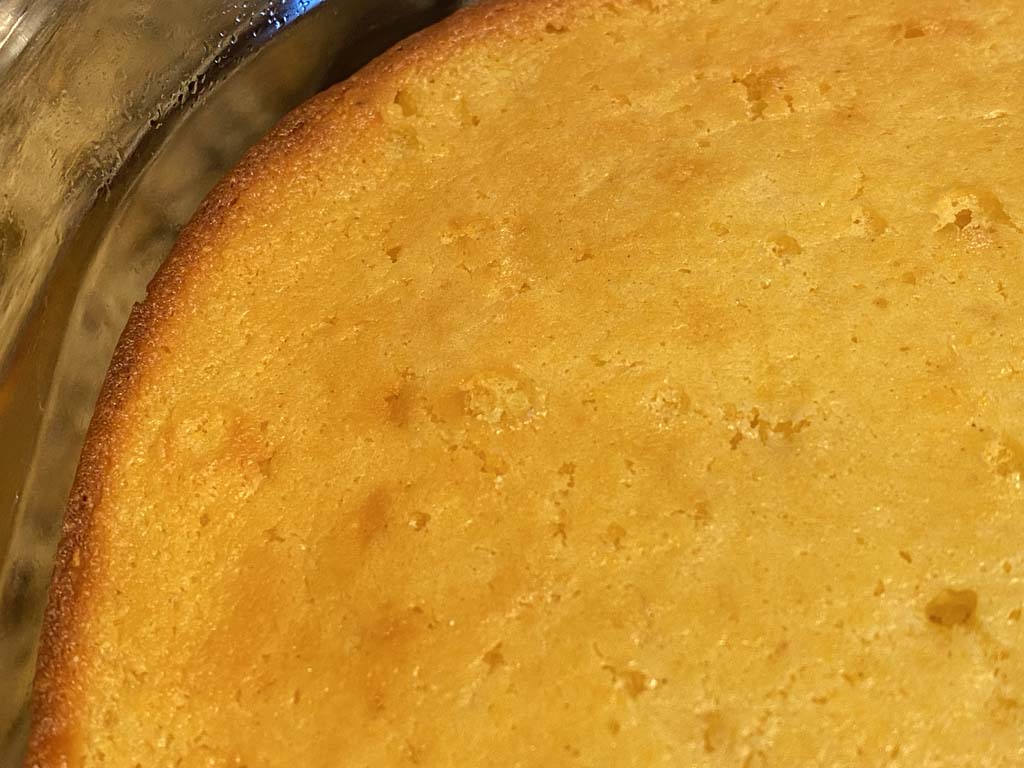 Interestingly, the texture changes as it cools. Early on, the interior is like a slightly under-cooked cornbread; as it sits, the texture sets up a bit more. And of course, the edges are more done than the center.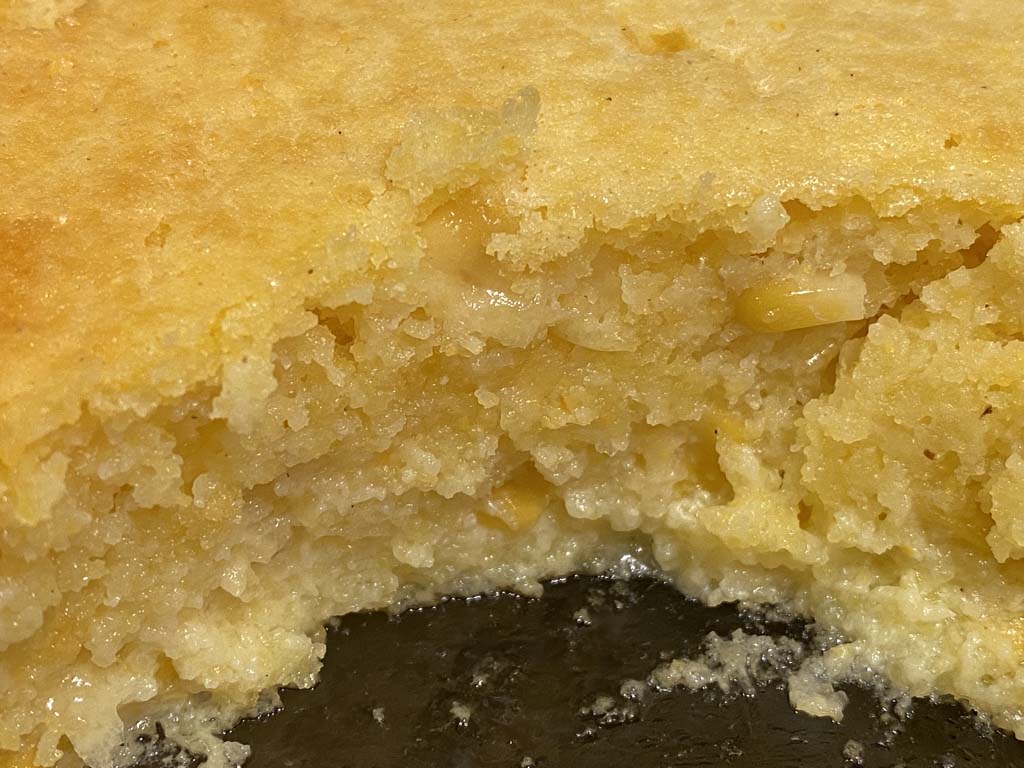 I hope you enjoy this recipe as-is, but as you know, people just can't help but tinker with things like this. Personally, I feel that adding shredded cheddar or pepper jack cheese on top would be too rich for me, but stirring some crispy bacon bits and/or dice jalapeños into the batter might be nice!