Some people complain that the water pan is not stable when placed on the support flanges. This can be the result of manufacturing variations in the diameter of the stock WSM water pan, but it can be especially prevalent when substituting a different water pan or heat deflector for the stock WSM water pan.
Video: Extending Water Pan Support Flanges
This video provides additional details on the methods described in this article.
Adding Tabs To Extend The Flanges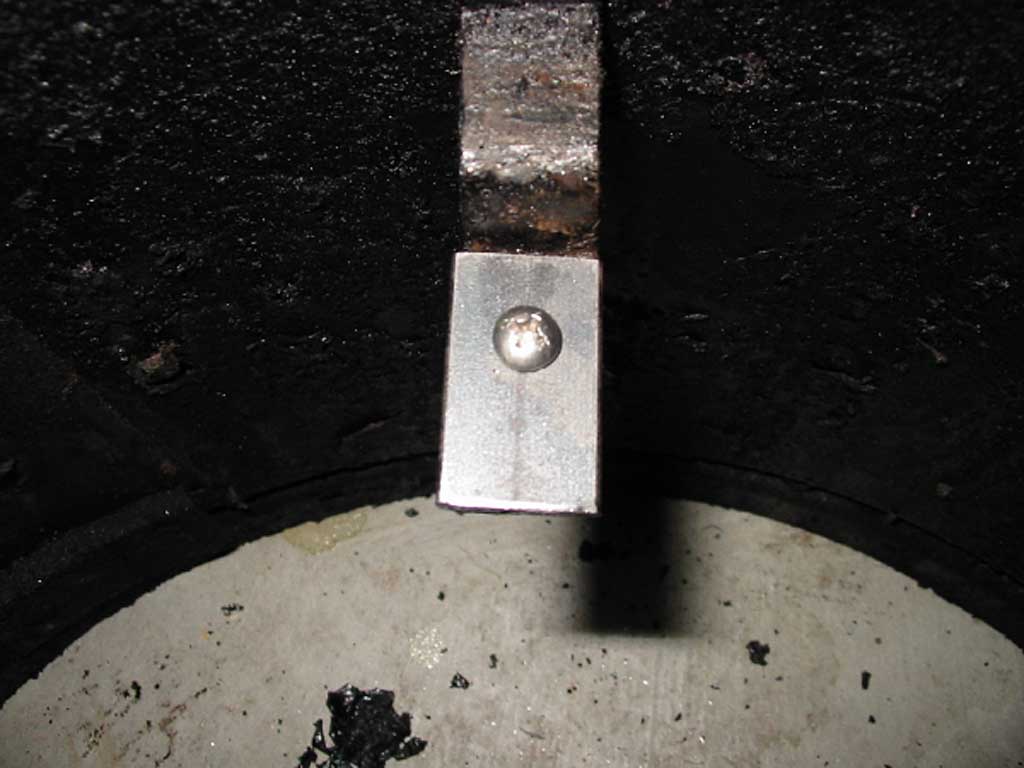 Albert Sanchez writes, "I had the unique opportunity to somehow bump the WSM water pan, causing it to completely fall off the bracket flanges into the charcoal ring. Splashed water everywhere, steam mushroom cloud, partially doused my charcoal, etc."
Albert's solution was to extend three of the four flanges by attaching 1-1/4″ x 3/4″ x 1/8″ steel strips using stainless steel screws and nuts, as shown in this photo.
Adding Washers To Extend the Flanges
Another solution is to insert one or more washers behind one or all of the grill straps, causing the flange(s) to move in toward the pan.
Simply remove the bottom nut on the grill strap, back out the screw, and move the grill strap to one side. Slide one or more stainless steel washers over the screw, move the grill strap back into position, push the screw through the strap, and refasten the nut. Repeat on as many grill straps as necessary to get a stable fit for the pan.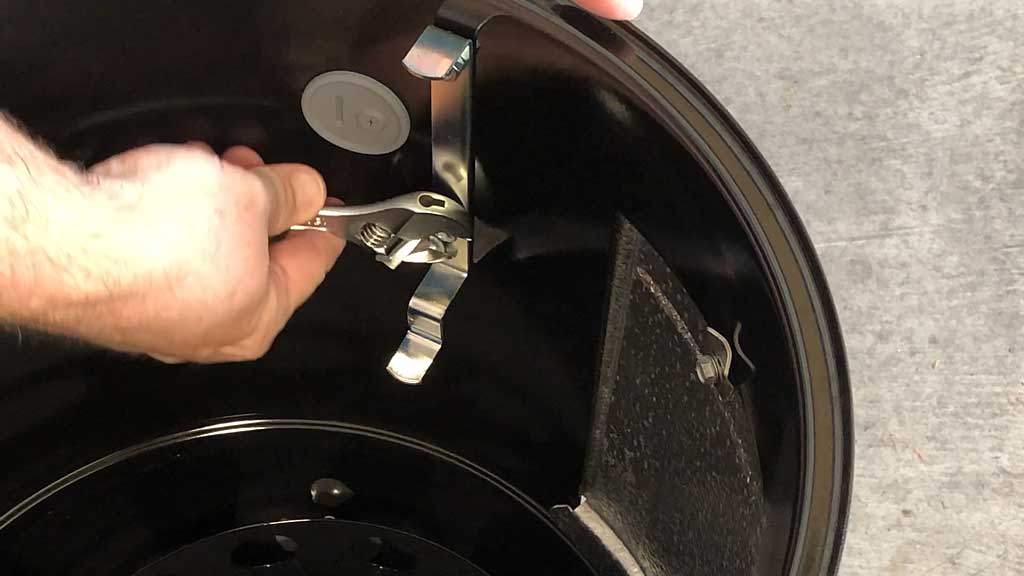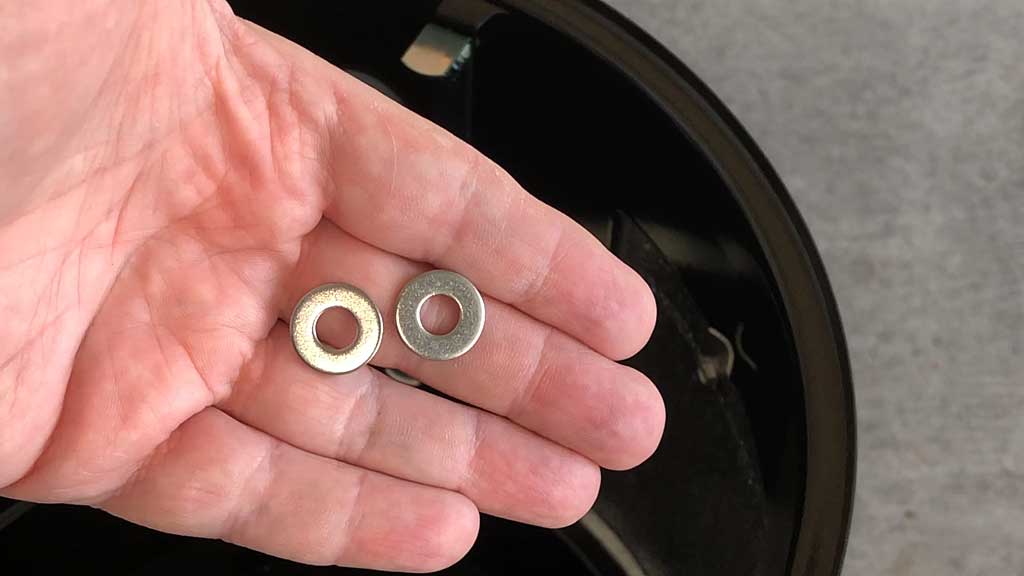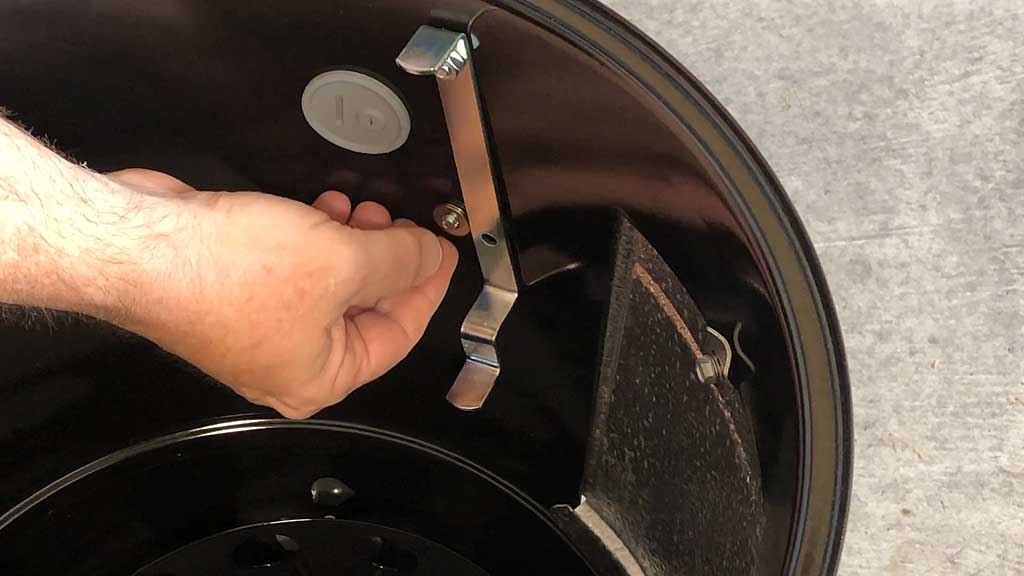 Photo of extended water pan flange: 2004 by Albert Sanchez