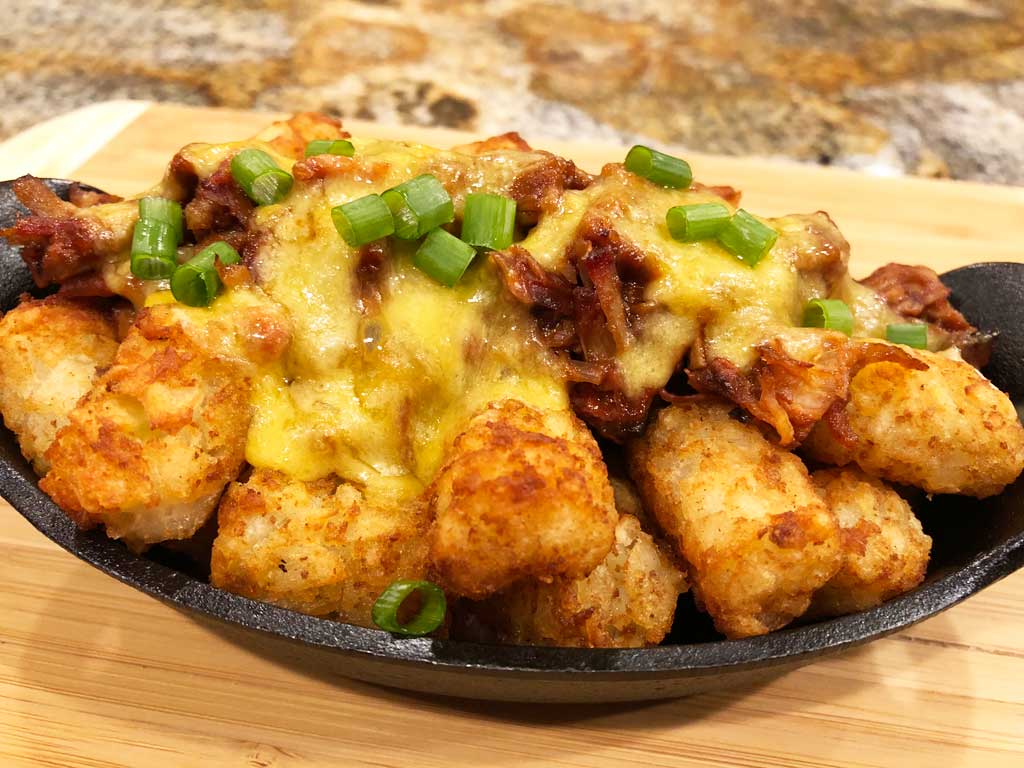 Totchos are a fun play on nachos that substitute everyone's childhood favorite—the tater tot—for tortilla chips. Well, maybe I shouldn't say "childhood favorite" because at the time writing in early 2018, tater tots seem to be increasing in popularity everywhere. They're appearing on more restaurant menus in addition to (or as a replacement for) french fries, gourmet versions are showing up in some restaurants, and there are even DIY tater tot recipes on food television programs like Cook's Country on PBS.
As for me, I can't imagine going to all the trouble to make my own tater tots from scratch when the frozen ones from Ore-Ida that we all know and love are pretty darned good, especially when baked nice and crispy. They'll work just fine in this application, as will any of the other varieties including Mini Tater Tots, Crispy Crowns, Extra Crispy Tater Tots, or Onion Tater Tots.
The one thing I will suggest is that if you have a home deep fryer or you're willing to break-out a dutch oven and a few quarts of vegetable oil, now is the time to do so because there's no better tot than a deep fried tater tot!
So…this isn't really a recipe as much as it's a suggested substitute ingredient. Just swap out tortilla chips for tater tots in your favorite nachos, making sure to add plenty of barbecued meat and barbecue sauce on top. Brisket, pork butt, and chicken are the obvious choices here, just make sure to chop the meat finely and spread it around generously so you get meat and tot in every bite. Some sort of melty cheese is also a requirement, either shredded cheese or a cheese sauce or ideally both for maximum cheesy goodness. You can load-up your totchos with every topping under the sun, or keep it simple like I've done here with just tots, chopped brisket, cheddar cheese, barbecue sauce, and some green onions for color.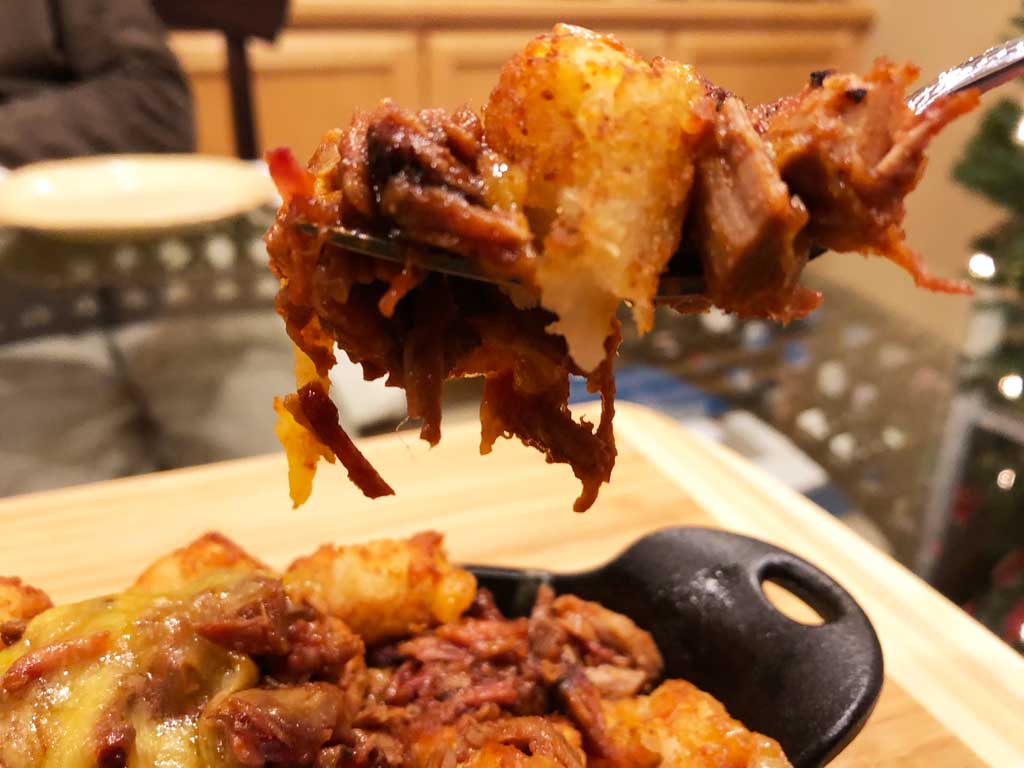 Whatever you choose to put on your totchos, I think you'll find they're a fun way to use leftover barbecued meat and a welcome change to traditional nachos. Have fun using your culinary imagination and make some tasty totchos today!