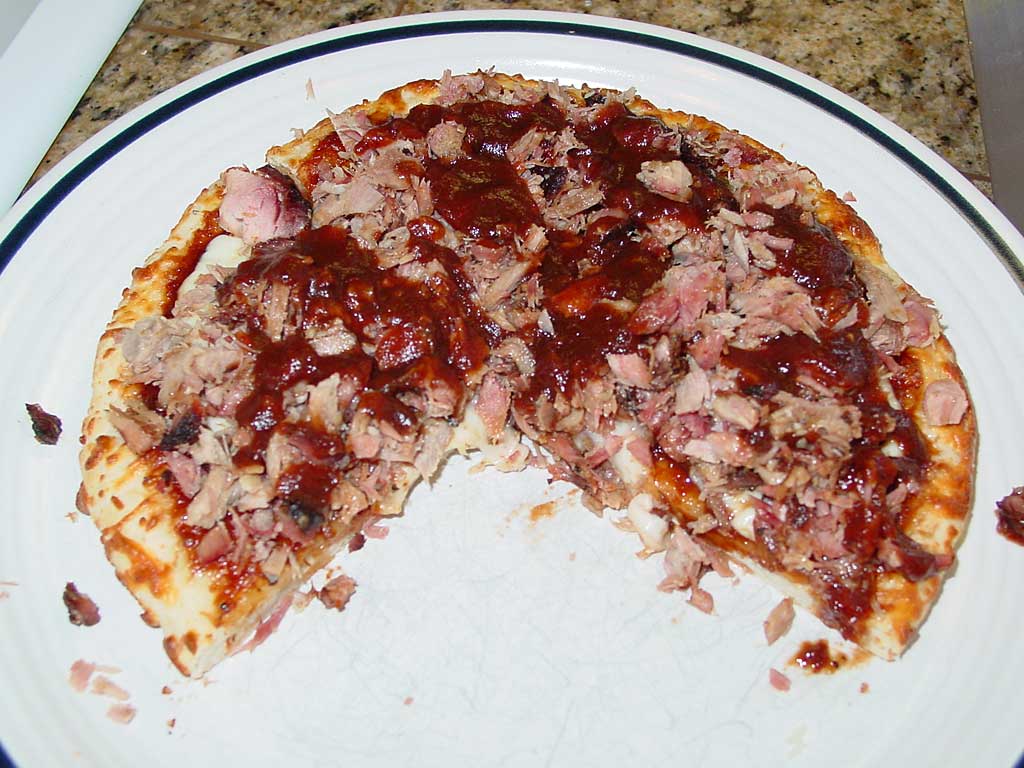 California Pizza Kitchen introduced the "Original Barbecued Chicken Pizza" at their first restaurant in Beverly Hills in 1985. Consisting of barbecue sauce, smoked Gouda and Mozzarella cheeses, grilled chicken, sliced red onions, and cilantro, this pizza has been a best seller for years.
It couldn't be easier to make barbecue pizza at home with real barbecued leftovers like chicken, pork butt, or brisket.
Here's an example of a simple, but tasty, pizza I made using leftover pork butt and a store-bought, pre-baked pizza crust. Use your creativity and try adding different meats, pre-cooked vegetables, and sauces.
If you want to try your hand at baking pizza from scratch in the WSM, including making your own pizza dough, see Baking With The Weber Bullet.
Bake A Store-Bought Pizza Crust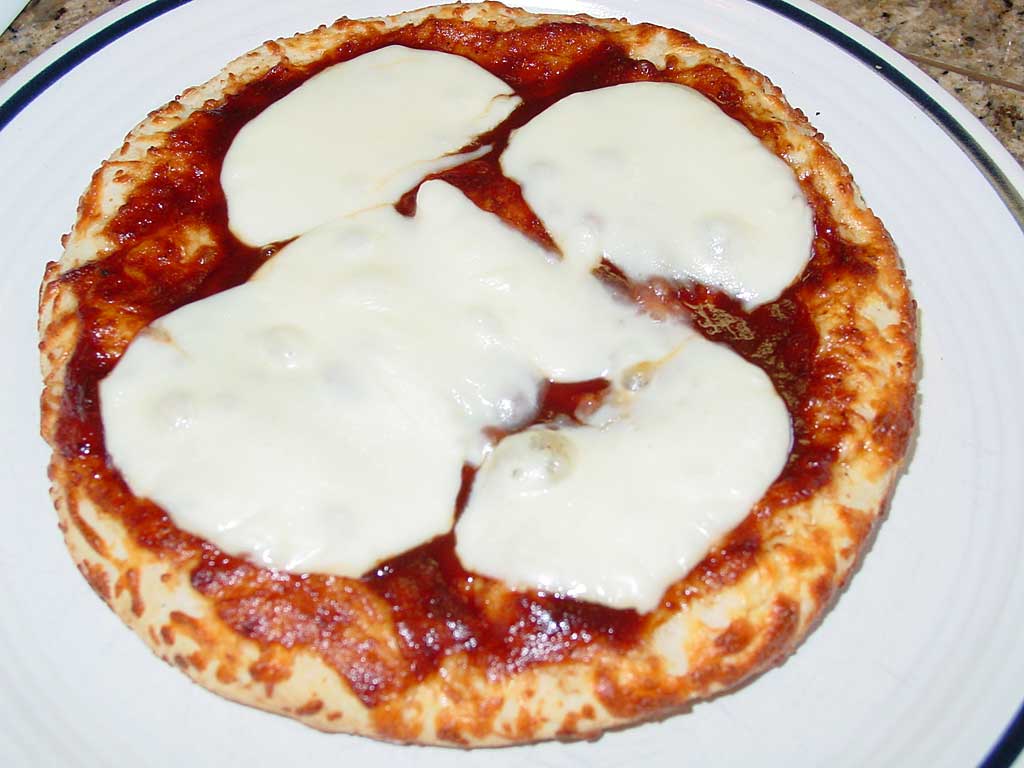 Start with a store-bought, pre-baked pizza crust, like Boboli Original Pizza Crusts. This photo shows a Boboli personal size crust measuring 8″ in diameter.
Pre-heat the oven to 450°F.
Apply a thin layer of your favorite tomato-based pizza sauce or barbecue sauce to the crust, then add sliced or grated Mozzarella cheese on top.
Now is the time to add any pre-cooked vegetables to the pizza. Since the crust bakes so quickly, the vegetables should be grilled, steamed, blanched, or sautéed in advance.
Bake at 450°F for 10-12 minutes, until the cheese is melted and the crust is crispy.
Add Barbecue To The Baked Crust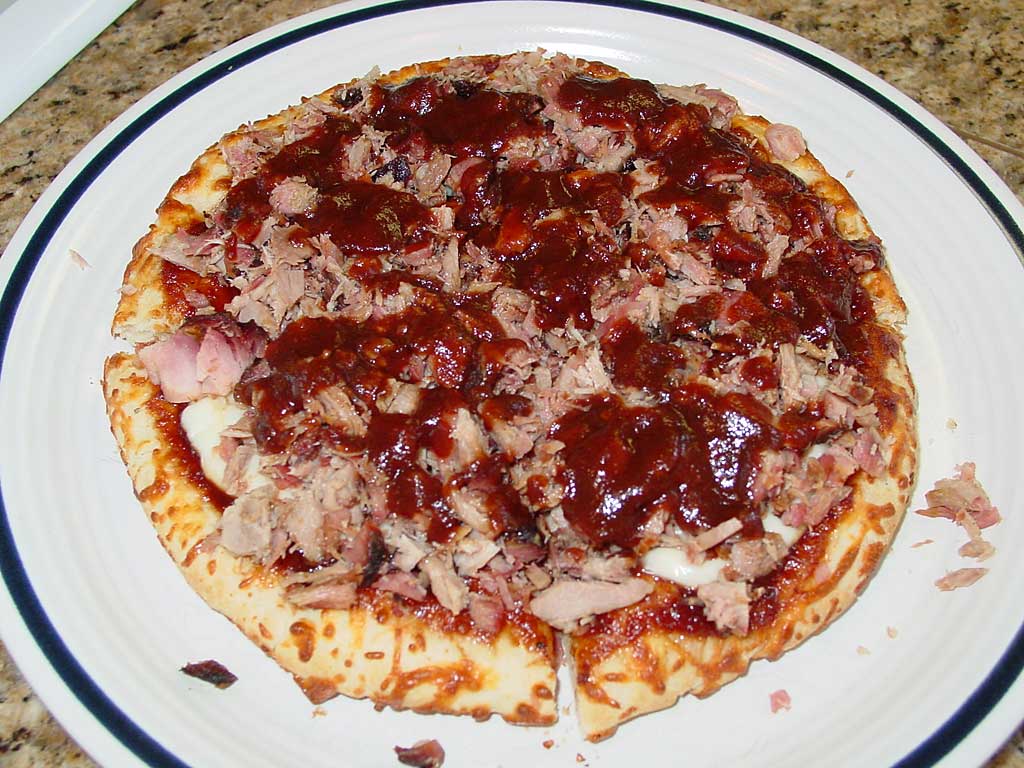 While the crust is baking, prepare the barbecued meat by chopping it finely or pulsing it in a food processor. Transfer to a microwave-safe bowl, cover loosely with plastic wrap, and microwave at 20-30 percent power setting for two minutes. Check the temperature of the meat, stir, and continue to heat until warmed to your liking.
When the baked crust comes out of the oven, top with the warmed meat, drizzle with more barbecue sauce, slice and serve.