Barbecue parmesan potato wedges make a great side dish to accompany any barbecued meat from the Weber Smokey Mountain Cooker. They're easy to make, darned tasty, and a good alternative to regular potatoes.
These potato wedges are adapted from a video recipe on Buzzfeed's Tasty Facebook feed.
Prepare The Wedges and Rub
Wash 3 large russet potatoes and pat dry. Cut each potato in half lengthwise, then cut each half into 4 wedges. That's 8 wedges per potato, 24 wedges total.
Prepare a batch of Slap Yo' Daddy All-Purpose Rub or buy it online.
SYD All-Purpose Rub
2 Tablespoons Lawry's Seasoned Salt
2 Tablespoons white sugar
2 Tablespoons McCormick Grill Mates Montreal Steak Seasoning
1 Tablespoon mild chili powder
1 Tablespoon paprika
1 Tablespoon granulated garlic
1/2 to 1 teaspoon cayenne pepper
Combine all ingredients and mix thoroughly.
Season & Bake The Wedges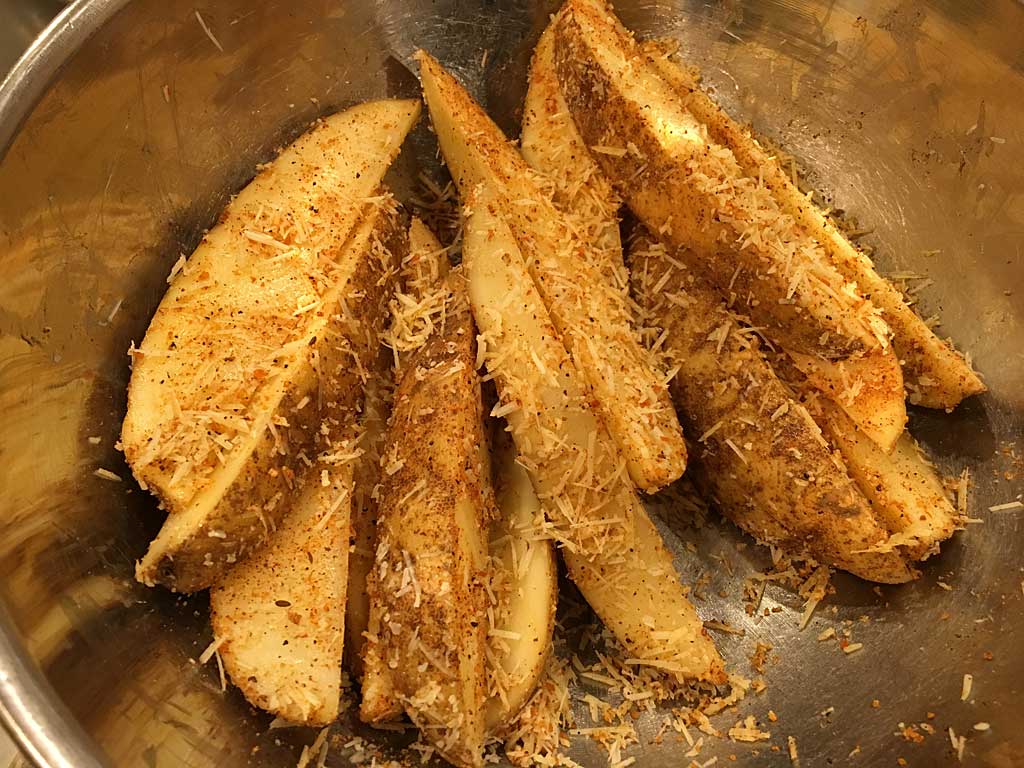 Place the wedges in a large mixing bowl. Drizzle with 4 Tablespoons olive oil and mix to coat evenly. Sprinkle with 1/2 cup shredded parmesan cheese and toss to coat evenly. Finally, sprinkle with 2-1/2 Tablespoons barbecue rub and toss to coat evenly.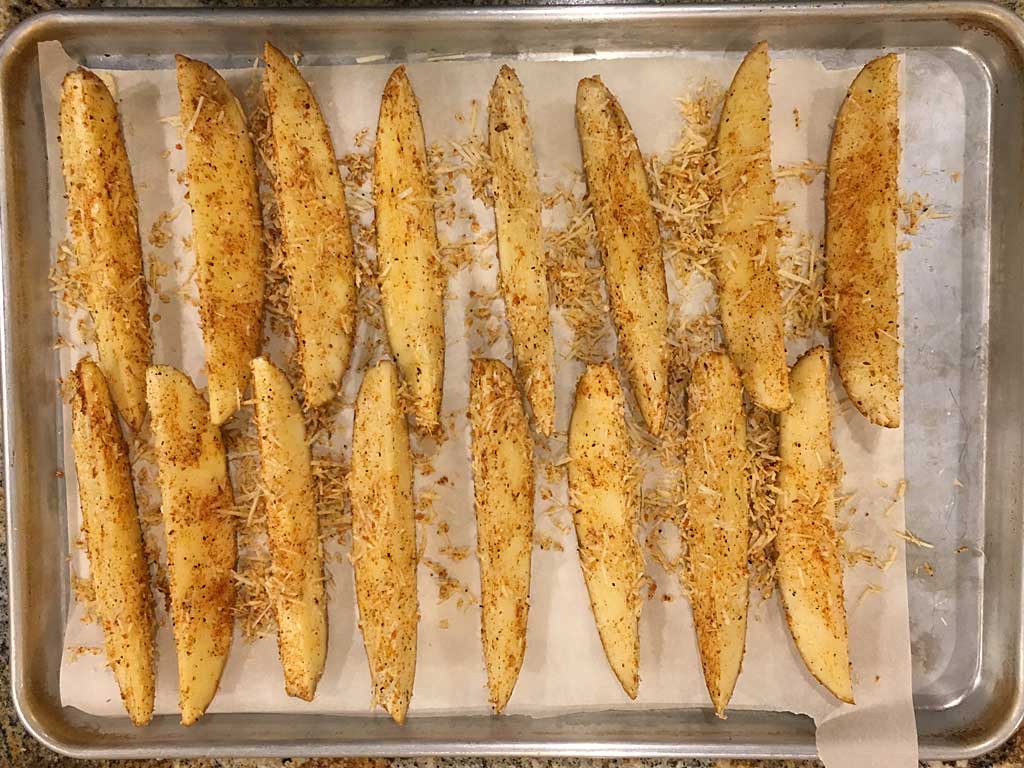 Arrange the wedges on a rimmed baking sheet pan sprayed with non-stick cooking spray or covered with parchment paper. Place wedges in a preheated 400°F oven and bake for 40 minutes until golden brown.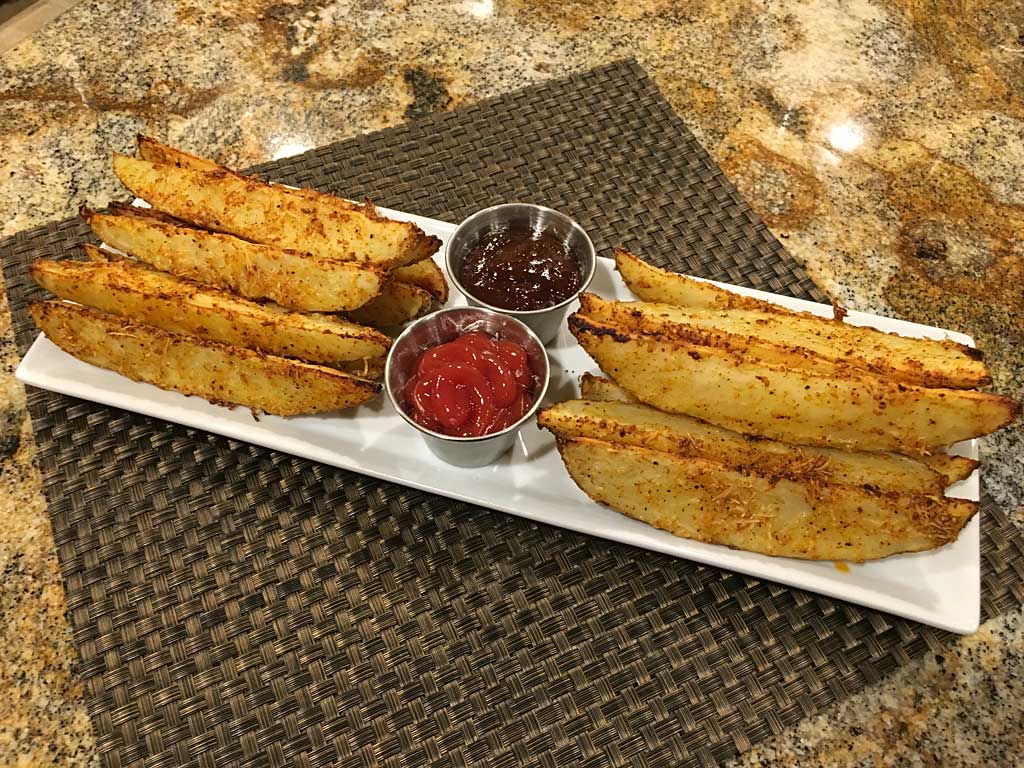 Serve with barbecue sauce, ketchup, or ranch dressing on the side.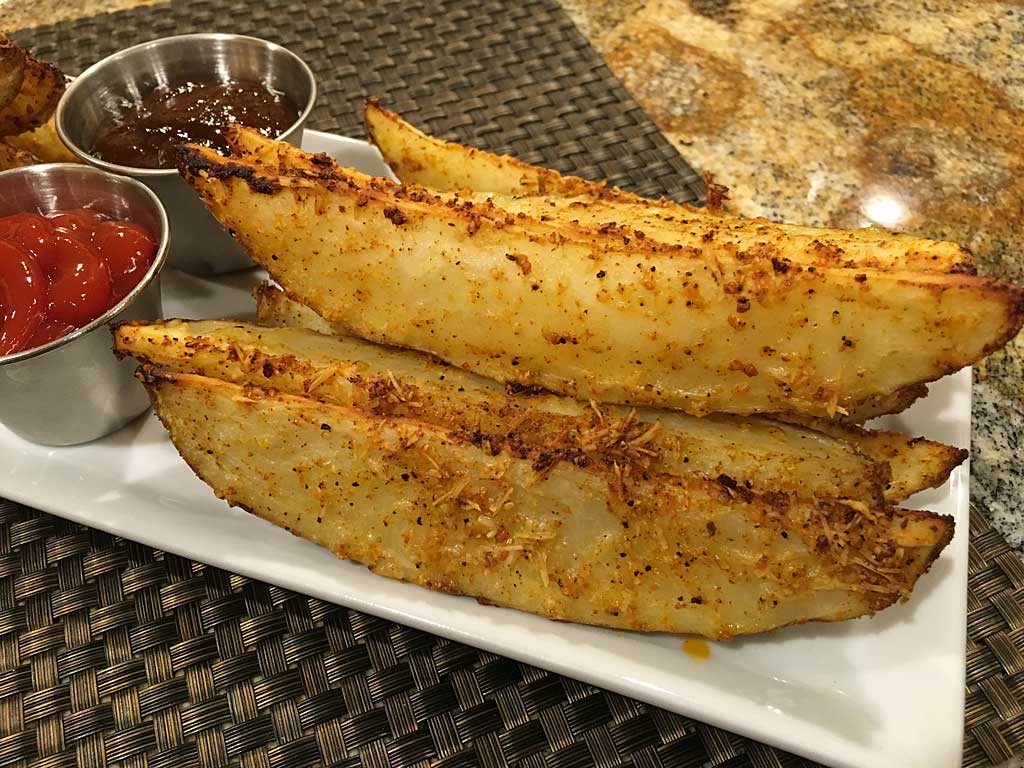 More Potato Links On TVWB