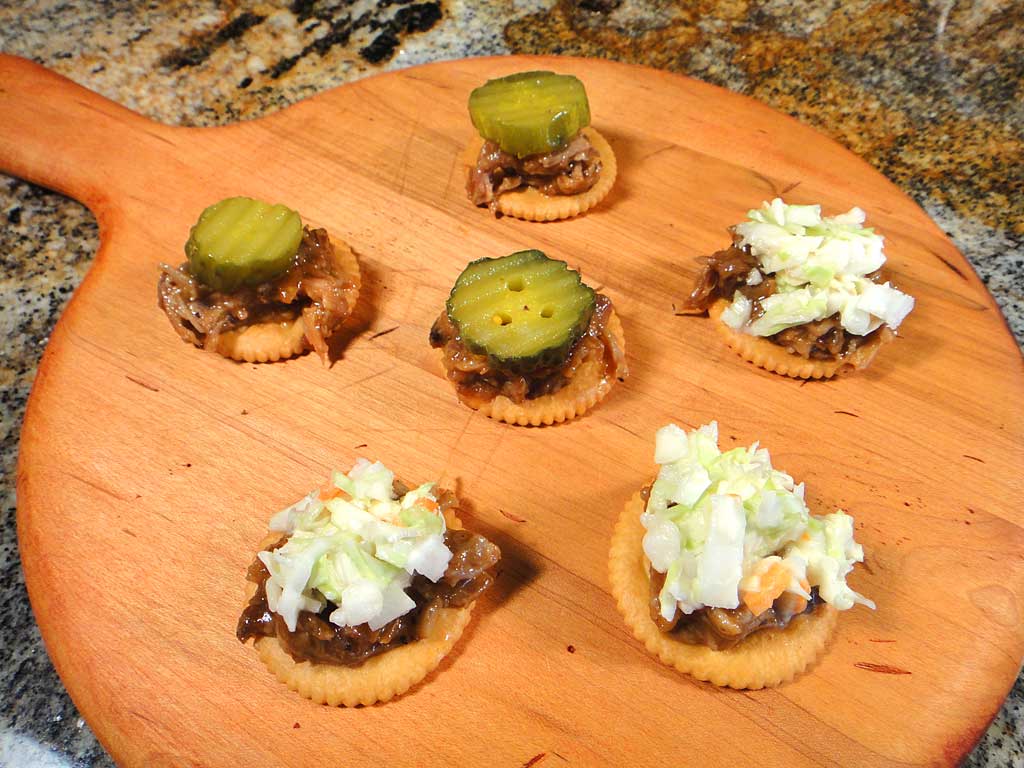 Looking for a fun and easy appetizer? How about a barbecue cracker appetizer?
Here's what you'll need:
Leftover barbecued meat: pork butt, brisket or chicken
Your favorite barbecue sauce
Ritz Crackers or saltine crackers
Additional toppings including pickle chips, white onion, cole slaw, cheese, etc.
Chop barbecued meat finely and mix with some barbecue sauce. Use enough sauce so that the meat will hold together on a cracker without being sloppy. Heat the meat gently in the microwave or on the stove top.
Put a small amount of meat on each cracker and top with a bread & butter pickle chip. If using chopped pork, top with coleslaw.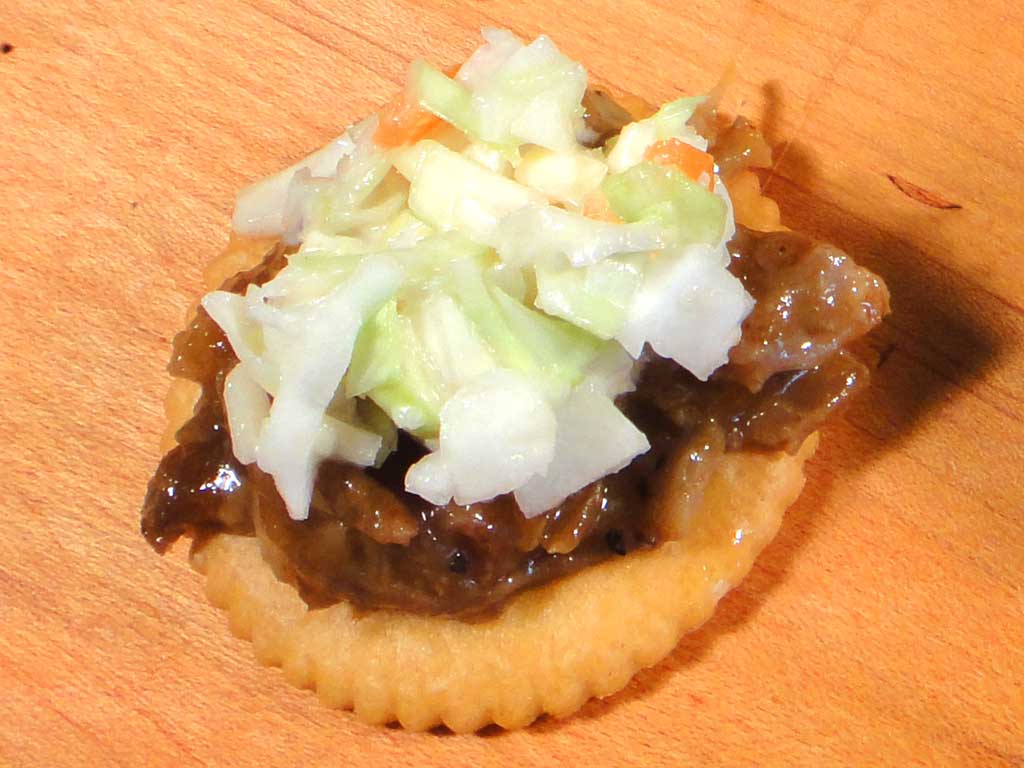 As a variation, place a slice of pepper jack cheese on a cracker and top with a small piece of brisket or short rib and a squirt of barbecue sauce. Add a sliver of white onion if you like.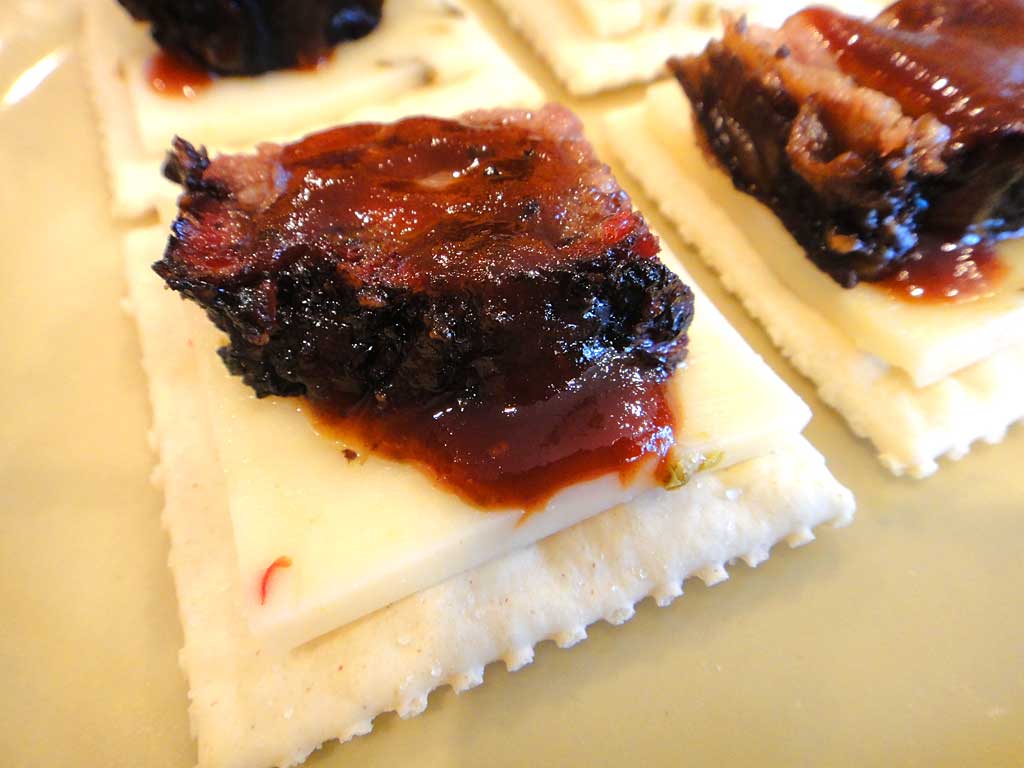 Have fun and use your imagination…almost anything you can put on a barbecue sandwich you can put on a barbecue cracker!
Serve with ice-cold beer and enjoy!