Many people have asked me for a list of items that a new Weber Smokey Mountain Cooker owner needs to get started. In addition to the obvious things like charcoal and smoke wood, here are the items that I think are essential, followed by some optional ones.
Essential Items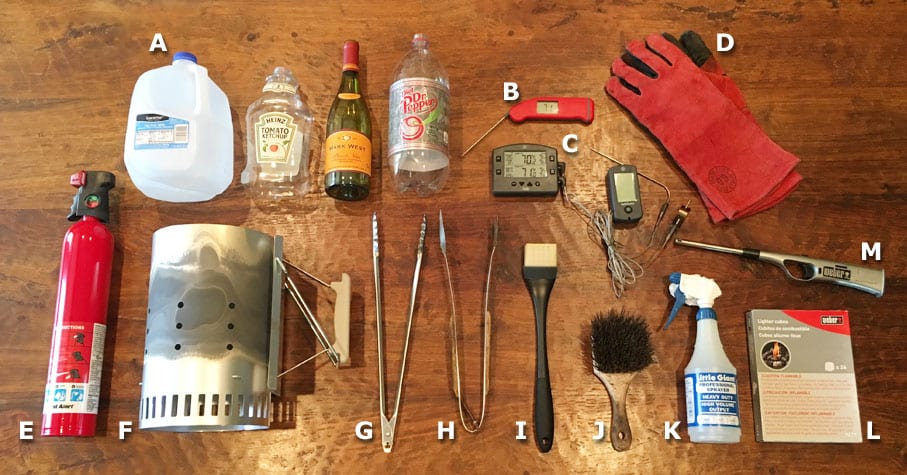 Optional Items
Here are some non-essential items that I've found very useful. Consider adding these to your collection as you gain experience with your cooker.
Competition Checklist
If you're going mobile for the purposes of competition barbecue, you'll need a lot more than what's listed here. Smokin' Guns BBQ offers two useful checklists:

You'll also find a list of recommended competition supplies available from Amazon.com on the TVWB Shopping Page.