Turkey Resources For Thanksgiving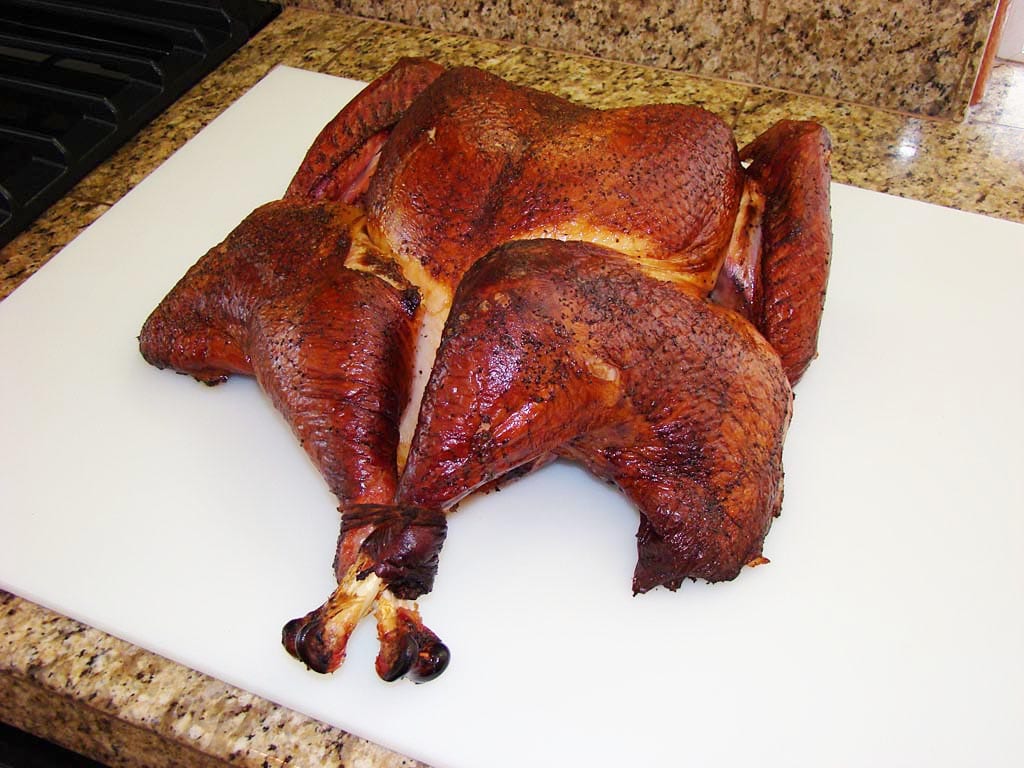 Lid Thermometer vs Grate Thermometer in the Weber Smokey Mountain
Many people believe that measuring temperature at the cooking grate is the gold standard when using the Weber Smokey Mountain Cooker. In this video, I explain my rationale for having relied on a very accurate lid thermometer for all my WSM cooking for the past 20+ years.
Replacing The Stock Thermometer In The Weber Smokey Mountain Cooker
People who appreciate the Weber Smokey Mountain Cooker's lid thermometer sometimes want to swap it out for a thermometer that works better or has a larger dial size. This video shows some of the options available to WSM owners and throws in some history about a time when the WSM did not come with a thermometer.
Easy Baby Back Ribs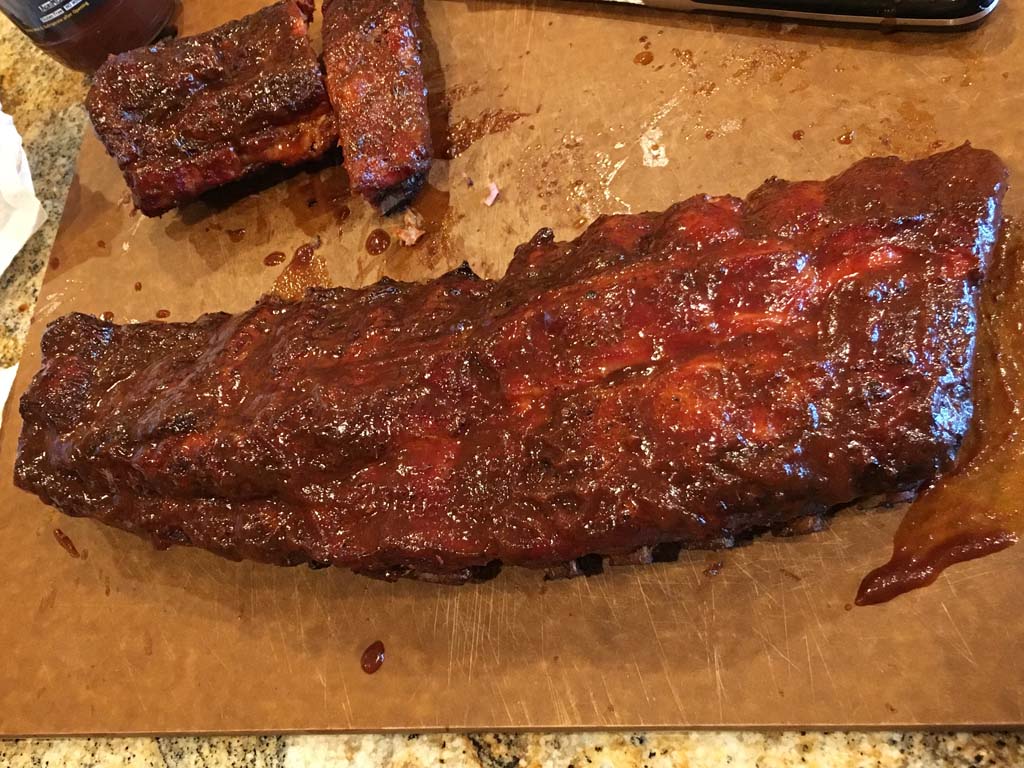 As time passes, I have come to appreciate simple approaches to making barbecue. Maybe I'm getting lazy, but I don't have a lot of patience for complex recipes and techniques. This new article shows how I'm making easy baby back ribs with minimal effort. Are they perfect? No. Are they delicious? Yes! Read the article now.
Review: Kingsford Garlic, Onion, Paprika & Hickory Charcoal
I stumbled across Kingsford Garlic, Onion, Paprika & Hickory Wood flavored charcoal briquets at The Home Depot. I bought a bag which I used to cook Hot & Fast Chicken on my Weber Smokey Mountain Cooker for WSM Smoke Day 18 on May 28, 2022. Did it improve my chicken? Watch to find out!
Beef Tallow Brisket In Pink Butcher Paper
I made beef tallow from leftover brisket fat and used it as shown in a Meat Church BBQ video featuring Jonny White, co-owner of Goldee's Bar-B-Q in Fort Worth, TX. Watch how I used the tallow when cooking the brisket and find out whether it improved the brisket's moisture and whether or not I'd use it again in the future.
Welcome To TVWB!
Hey, it's Chris Allingham! I've been using the Weber Smokey Mountain Cooker for over 20 years. You can trust me to give you the best recipes, smoker tips, mods, and demo videos on the Web. And please join the discussion at our online forum!
Browse By Category
Watch & Learn

Subscribe to my channel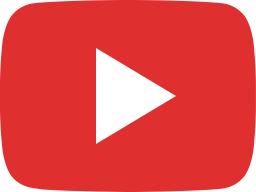 Quick Tip: Using Leftover Charcoal In The Weber Smokey Mountain - The Virtual Weber Bullet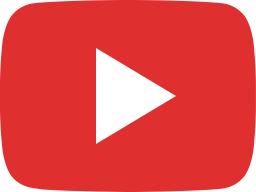 Lid Thermometer vs Grate Thermometer in the Weber Smokey Mountain - The Virtual Weber Bullet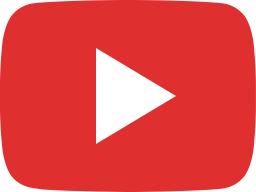 Replacing The Stock Thermometer In The Weber Smokey Mountain Cooker - The Virtual Weber Bullet

Join The Discussion

BBQ Shopping