Review: Costco Mission Hill Bistro Beef Brisket Burnt Ends
I've reviewed previous versions of Costco burnt ends in 2017 and 2021, but this one from Mission Hill Bistro is new on Costco shelves for Summer 2023. Watch as I demonstrate the unusual heating method suggested on the package, and learn how I rate its taste and tenderness.
1981 "C" Code WSM Restoration
In this video, I provide narration for the restoration of a 1981 "C" code first-year Weber Smokey Mountain Cooker that was completed by Chris-P of Missouri, one of our members at The Virtual Weber Bulletin Board. I was so impressed by his efforts that I asked if I could share this project with my YouTube watchers and Chris-P graciously agreed! I hope it inspires you to clean up and restore one of the old WSMs or any other old Weber kettle or gas grill, for that matter.
Why Does Water Collect In The Bottom Of Weber Smokers?
Have you ever opened your Weber Smokey Mountain Cooker only to find some water in the charcoal bowl? This happens because the lid does not fit OVER the middle section. In this video, I explain the history of the design and discuss how it solves a different and perhaps worse moisture problem.
Shopping Costco For Barbecuing & Grilling
Come along with me as we take a look at all the products that Costco has to offer for barbecuing and grilling! If you're already a Costco member, you may see a few things you were not aware of. If you're not a Costco member, this video will help you understand why Costco is a great place to shop for many of your barbecuing and grilling needs.
Adding Latches To The Cooking Section & Charcoal Bowl

This new articles discusses several options for fastening the middle cooking section to the charcoal bowl for greater stability when using a lid hinge or wheels on your Weber Smokey Mountain Cooker. Jump to the article now.
Review: Swift Kansas City Style BBQ Spareribs Cooked In The Bag
I stumbled across these Swift Kansas City Style BBQ St. Louis cut spareribs at the supermarket, and I couldn't believe that you cook them in the bag! How good could that possibly be? Well, you'll have to watch to find out!
Welcome To TVWB!
Hey, it's Chris Allingham! I've been using the Weber Smokey Mountain Cooker for over 25 years. You can trust me to give you the best recipes, smoker tips, mods, and demo videos on the Web. And please join the discussion at our online forum!
Browse By Category
Watch & Learn

Subscribe to my channel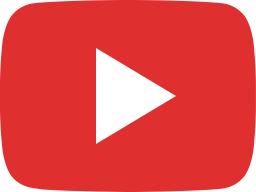 Kingsford Homestyle & Cajun Sausages - Chris Allingham - The Virtual Weber Bullet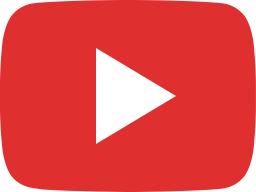 Scotch-Brite Advanced Extreme Scrub Scour Pads - Chris Allingham - The Virtual Weber Bullet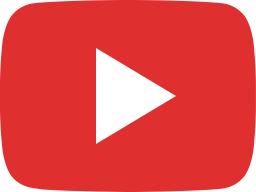 Costco Mission Hill Bistro Smoked Brisket Burnt Ends - Chris Allingham - The Virtual Weber Bullet

Join The Discussion

BBQ Shopping